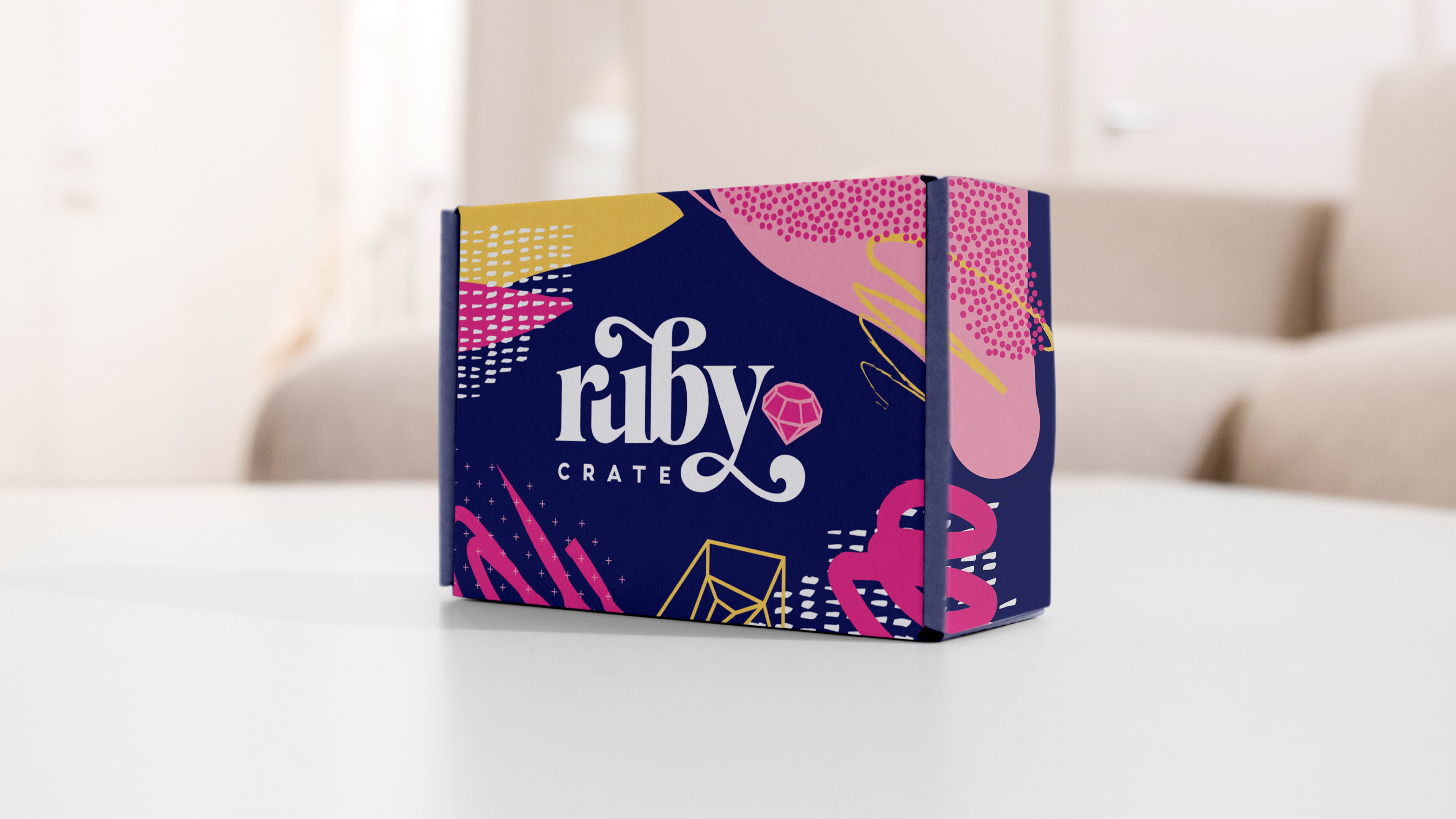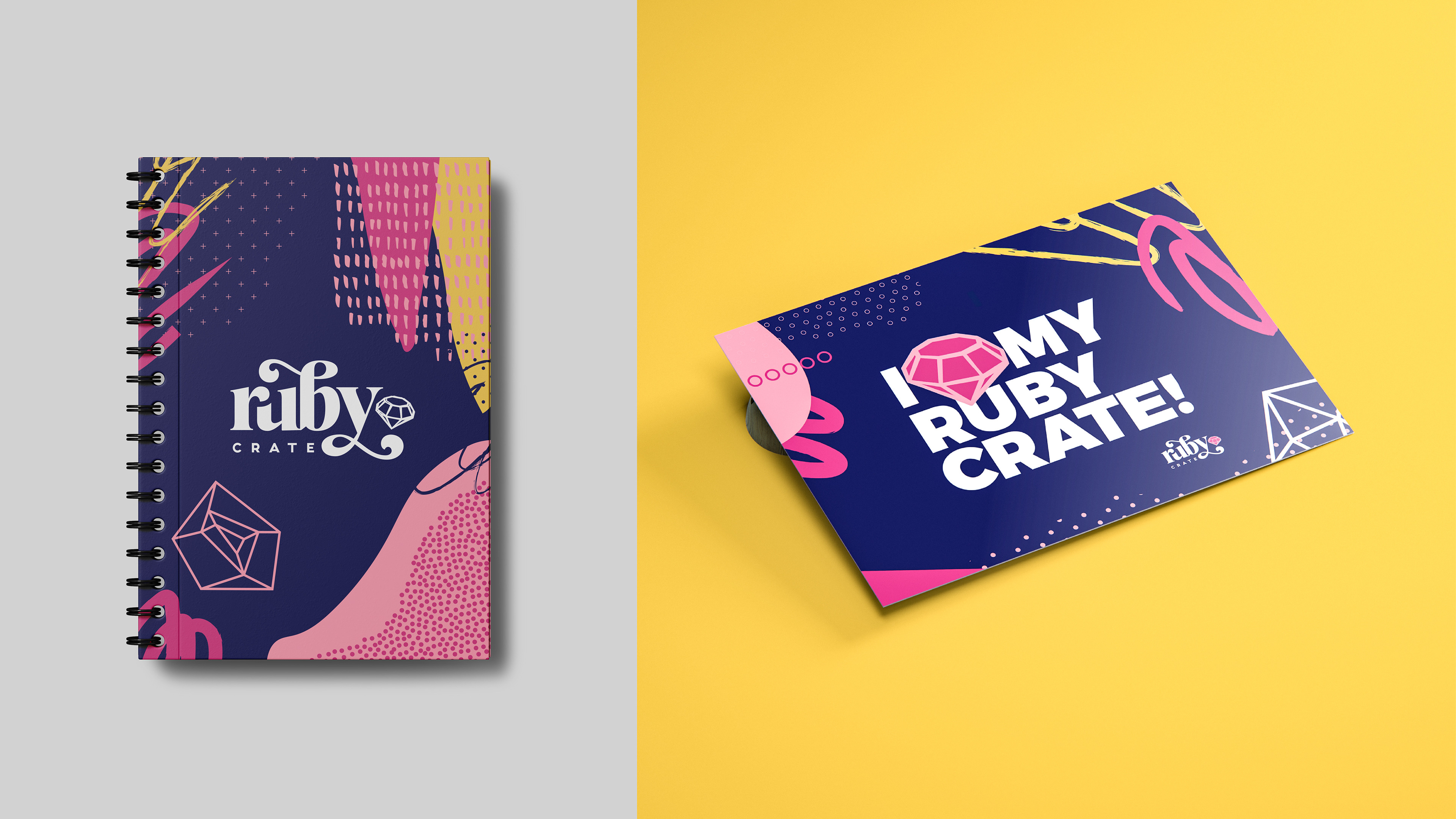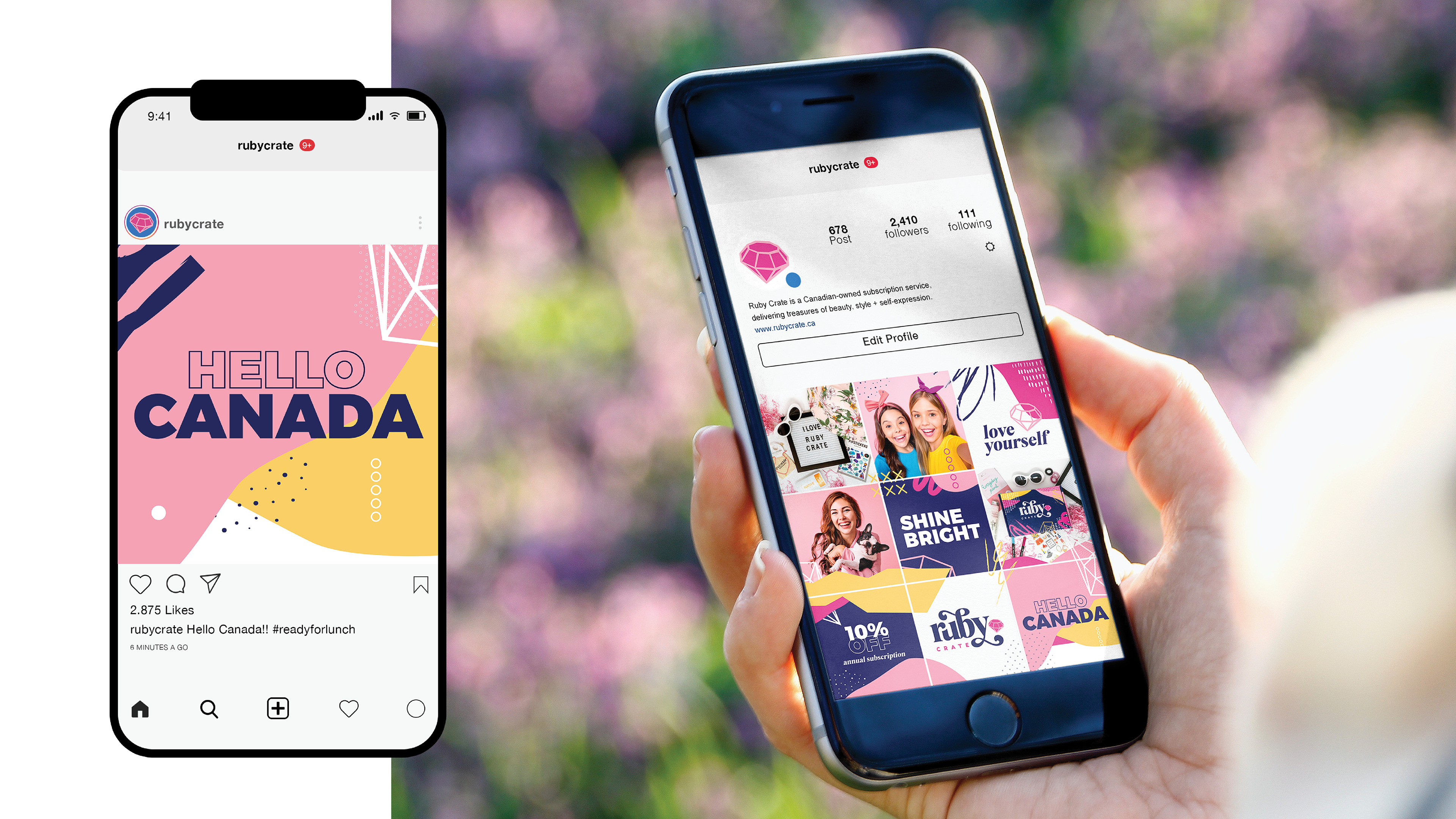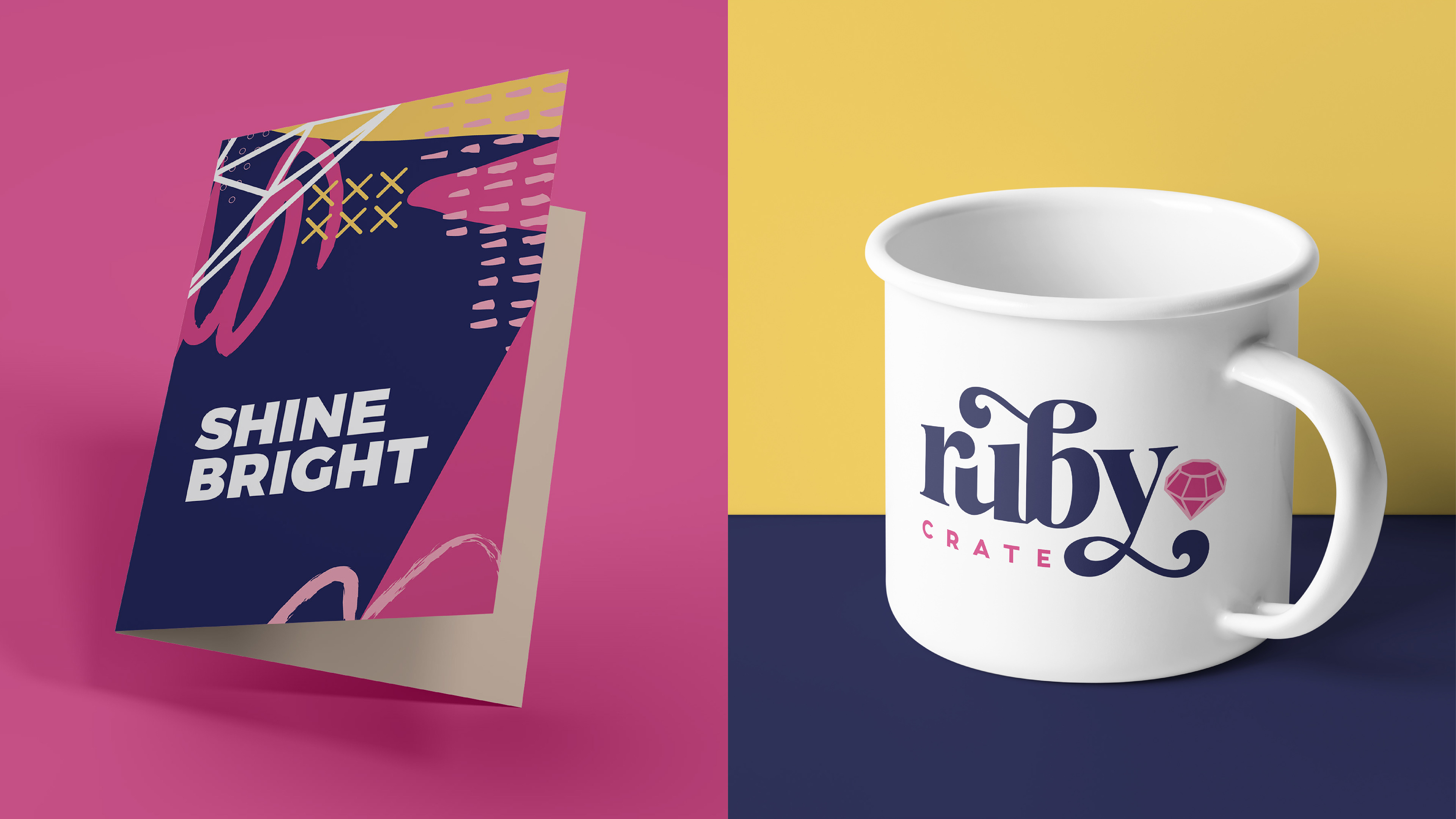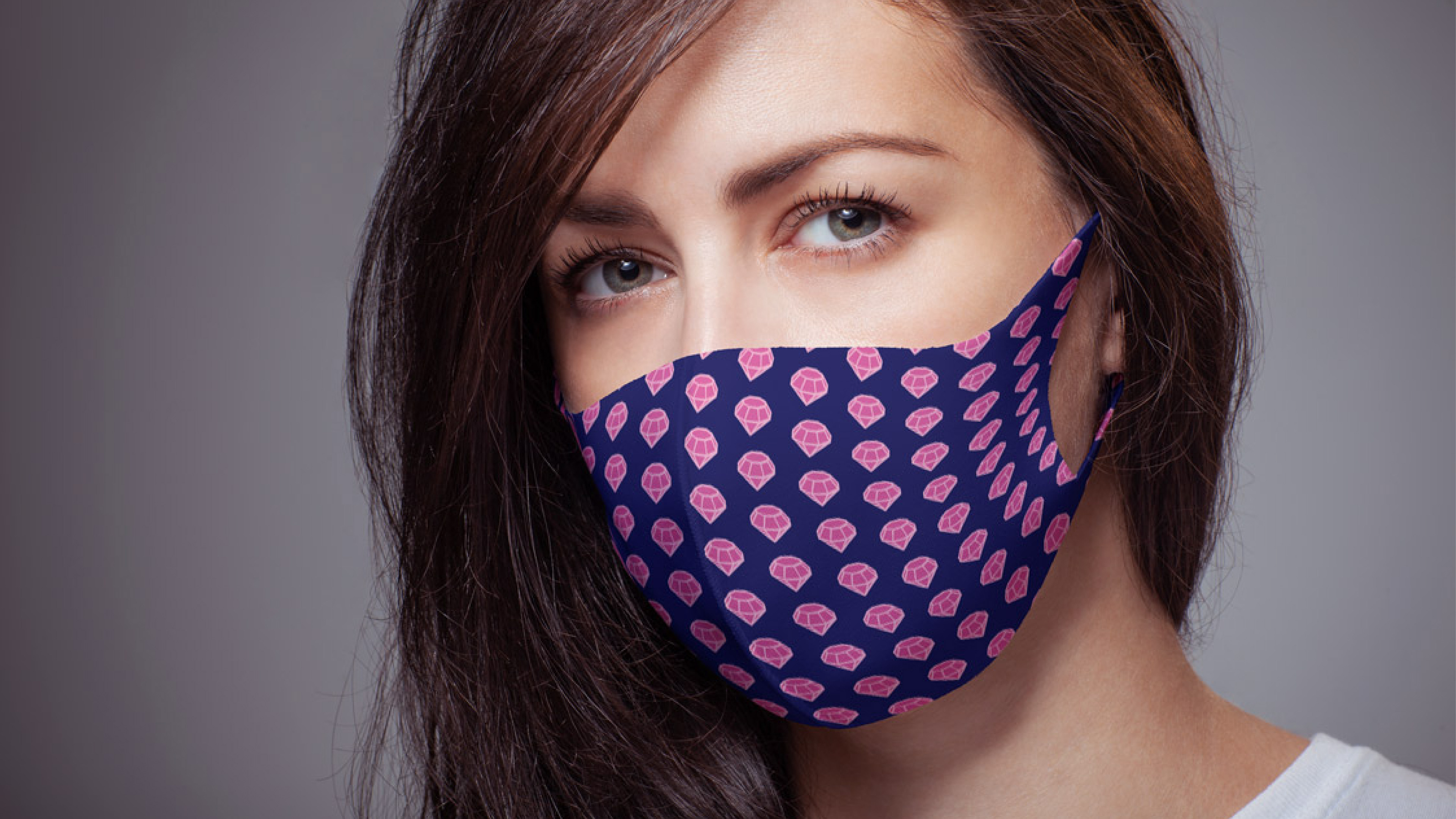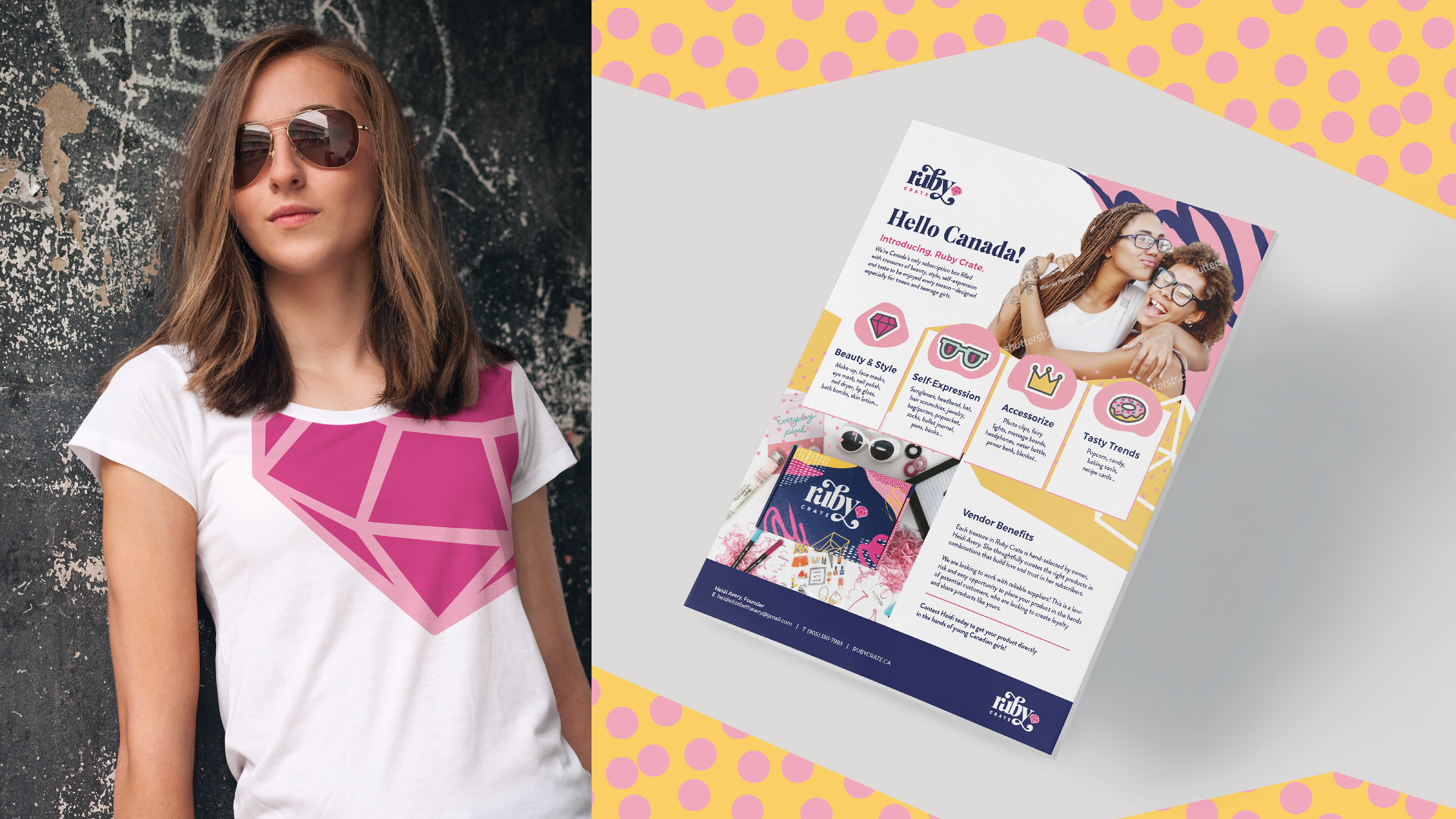 Heidi Avery, a mom of 3, noticed a big gap in the subscription box market: there were no Canadian boxes built for tween and teenage girls. This a growing market that responds to gifting and acquiring the latest and greatest. Heidi knew that she could fill this market desire, and so she created Ruby Care—a subscription box service catering to this young audience. Next, she needed a brand that was as confident, fun and inspiring as her audience.
METHOD

It's hard to admit, but it's been a while since I've been a teen! What is this demographic like these days? Who do they idolize? What is in style? What are they in to? I flipped through Nylon and Seventeen magazines, and scrolled through the instagram pages of young celebrities. I created a small focus group of the teen girls in my life, and would bounce concepts and ideas by them.  Secondly, subscription boxes are a huge market. Who are the competitors, and what are they doing? Having an idea of what works, and what doesn't, helps guide my own process. Knowing how Ruby Crate can stand out from the crowd also helps.
PROCESS

I knew Heidi had a vision for her brand that she couldn't quite articulate. I chose to start the process by presenting her with 5 moodboard options. Moodboards are a great starting point in discovering the look, feel and tone of a brand. Once the board was selected and finessed, it acted as the compass, guiding the entire brand development. This stage also allowed Heidi to stay close to the creative decision making process. The logo, colour palette, fonts and the box were essential to the service, so with compass in hand, this was my next step. I presented Heidi with 4, one-colour logo options. We narrowed it down to two, and added colour and logo applications to see which was the strongest. All the while, we are contrasting colour and logo options to the approved moodboard, as well as applying it to a box. Through several rounds, we collaboratively landed on the Ruby Crate brand, and package design. I was then able to pull these elements into a simple brand guideline for Heidi to use moving forward.
SOLUTION

The design needs to feel exciting, youthful, fun and confident. It needs to work primarily on the box itself, but also exist in a digital space—with social promotion being a large element of the brand communications. I kept the logo design legible, girly and fun—with a little ruby gem, which can be used on its own as an icon or pattern. The design system works with a vibrant palette, and shapes that are both geometric and chaotic. The system is highly versatile, which is great for high turnout social media posts. You can mix and match shapes and patterns easily, creating a unique, but cohesive design experience. The entire brand is intended to be fun and care-free, so rigid rules need not apply. The solid logo and typeface selection offer some balance to the wild design treatment.   This project included the visual identity, presented in a brand guideline, the packaging design for the subscription box, 20-posts for social including copy, t-shirt design, card design, mask design and sell sheet for future vendors.
RESULT

Heidi immediately sold out her first subscription order. She was thrilled with the brand work, received several accolades on the design, and I've had several referrals based on the impressions of this work.
Art Director: Taralyn Carver
SCOPE