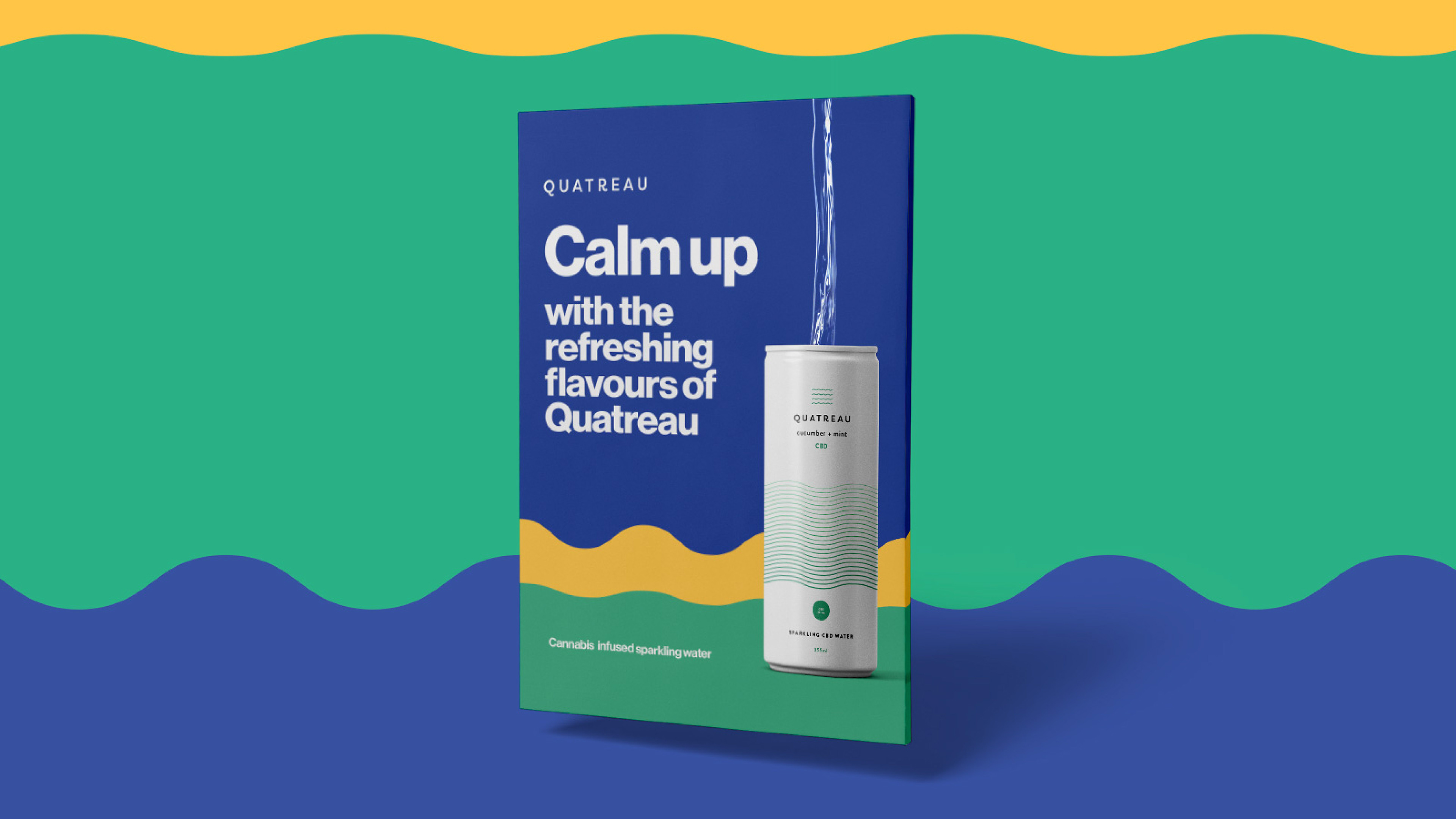 Cannabis-Infused Sparkling Water
I was hired by Canop

y Growth Corp. to build and lead their in-house creative team focused on recreational cannabis brands. Our team built holis

tic brands and go-to-market campaigns for innovative + emerging brands, including Quatreau. 
CONCEPT
People can see calm as down-time, a moment of chilled-out and blissful zen that requires you to be completely disconnected from the world around you. But Calm can be your superpower, a force to push through the chaos of your day and get things done. What we need is calm. Calm to recollect. That's fuel for your flow state. Power for your perspective. In calm lies great power. Calm up.
RESULT
With the right creative teams in place, we created a brand that feels both calm and refreshing, while remaining compliant with tight Canadian legal perimeters.
•  Creative & Art Direction
•  Brand Strategy & Positioning
•  Go-to-Market Campaign Strategy
•  Packaging Design & Production
•  Social Media Strategy & Content
•

  Video Production
​​​​​​​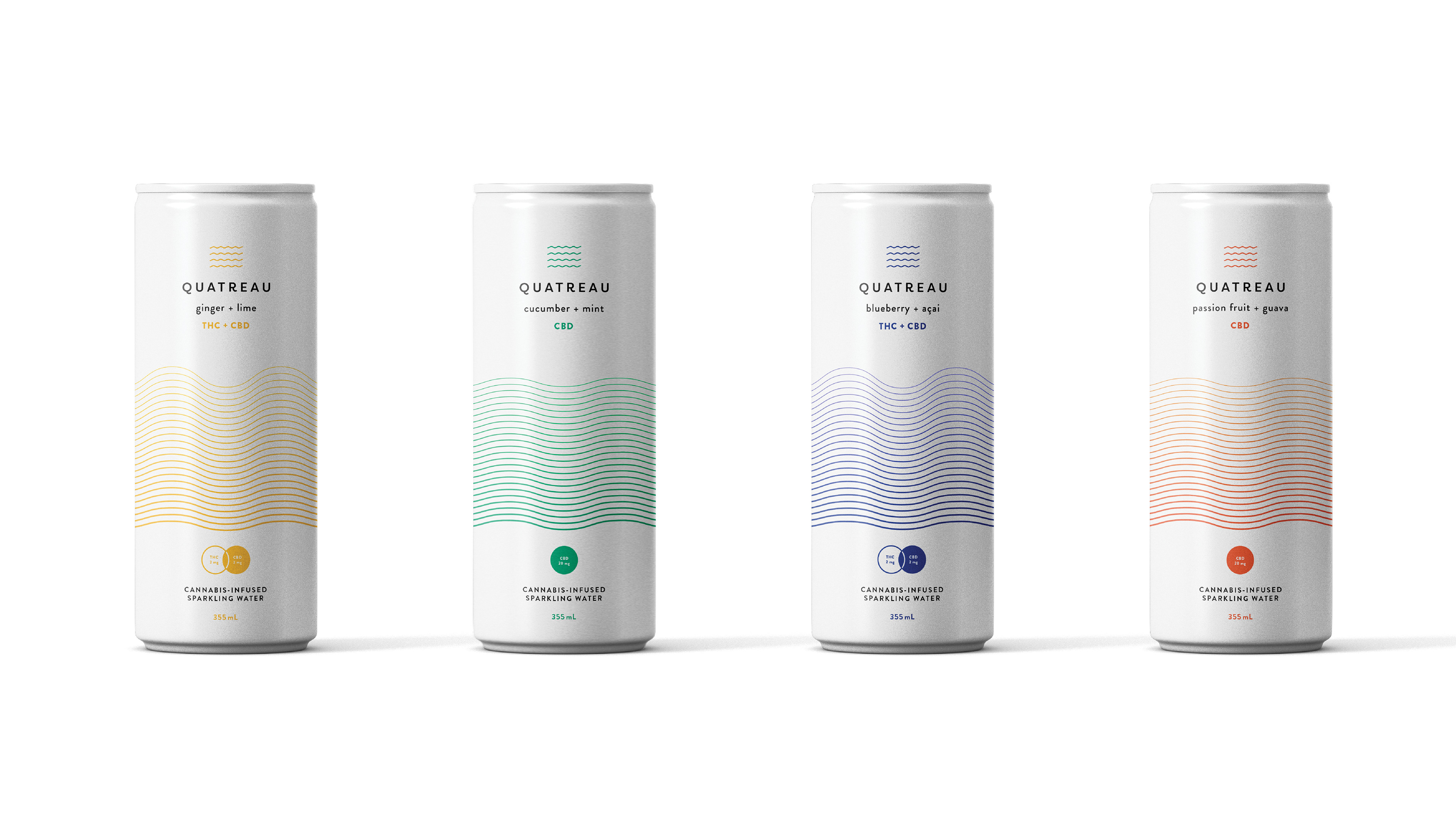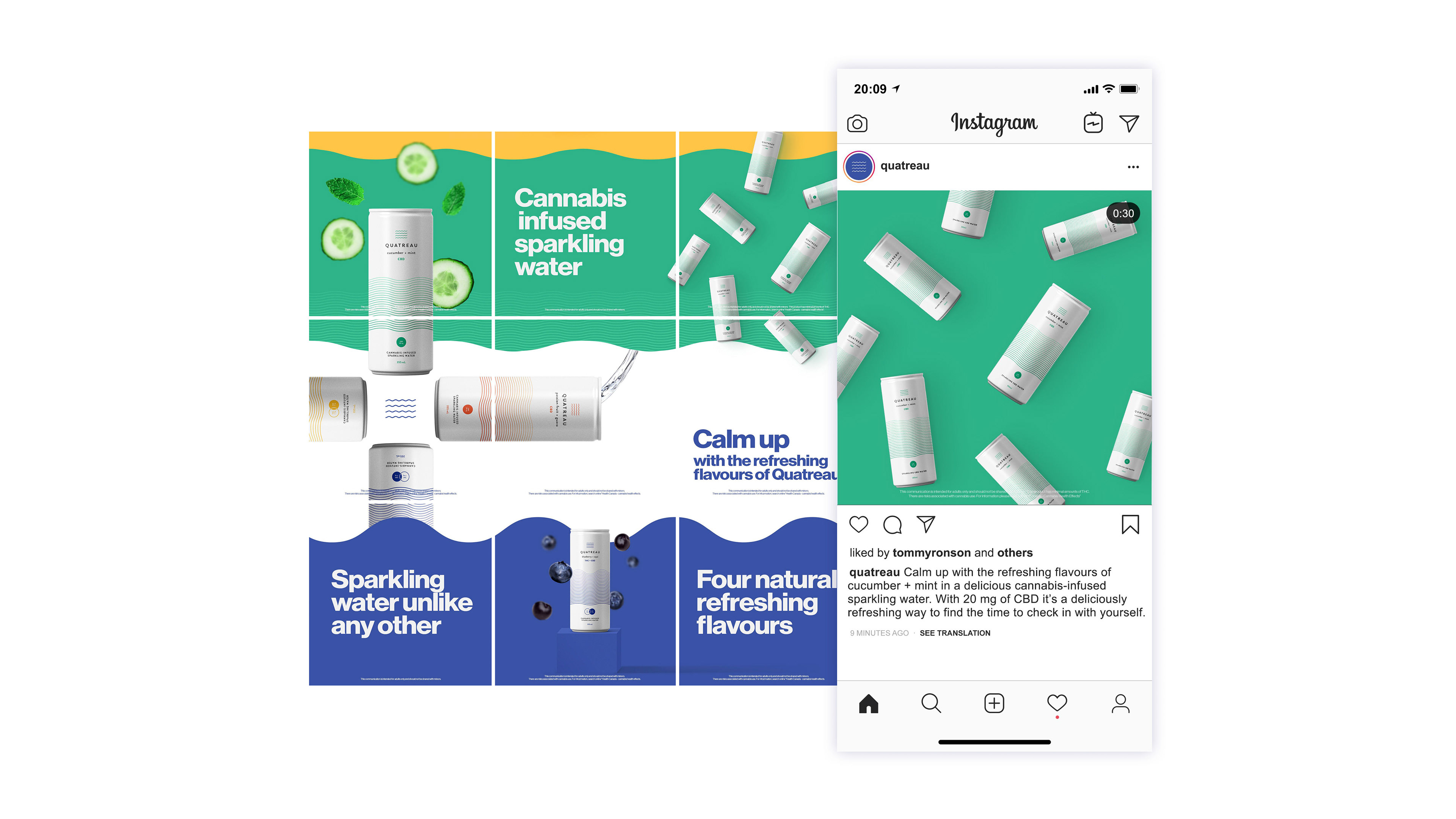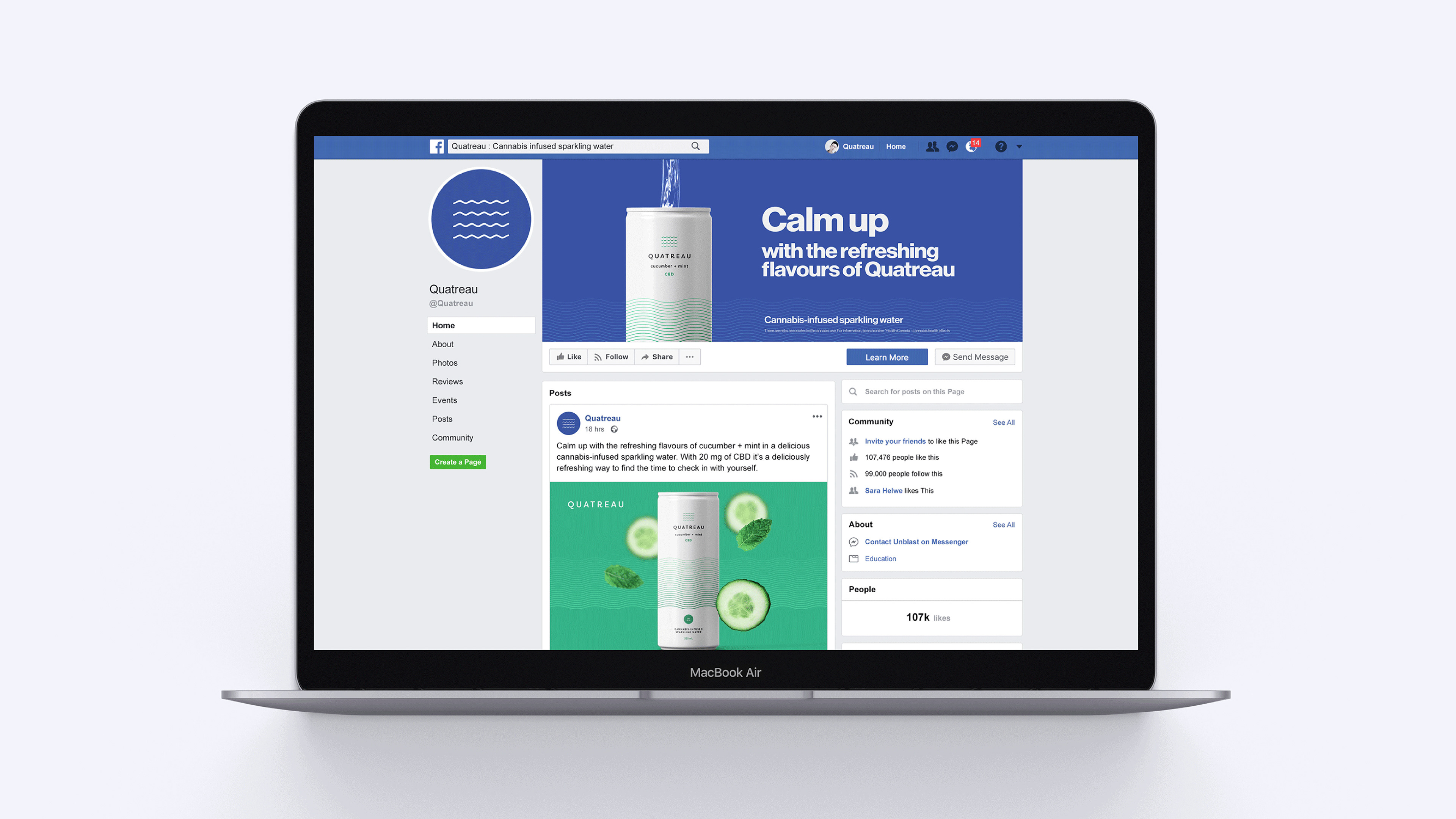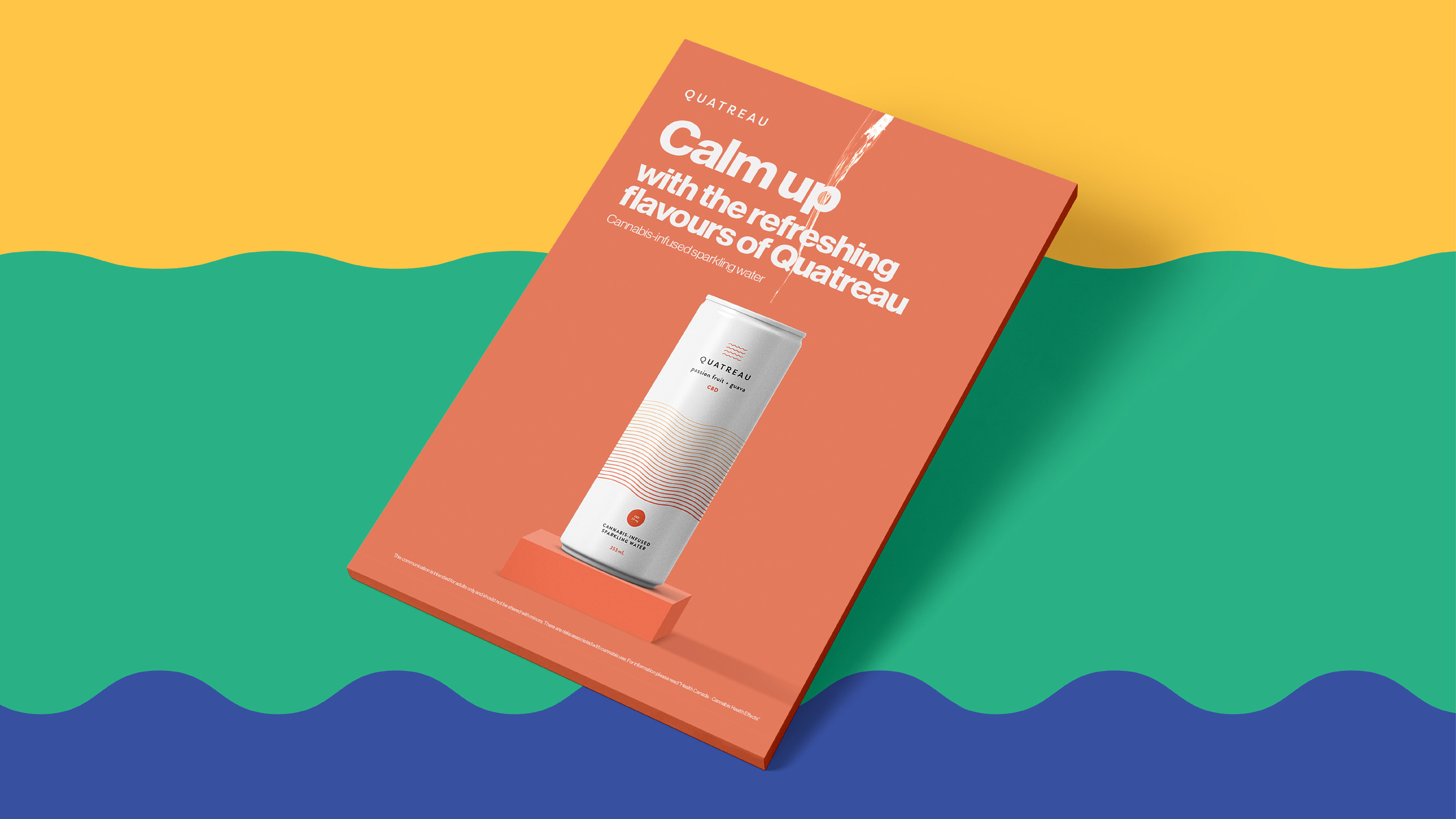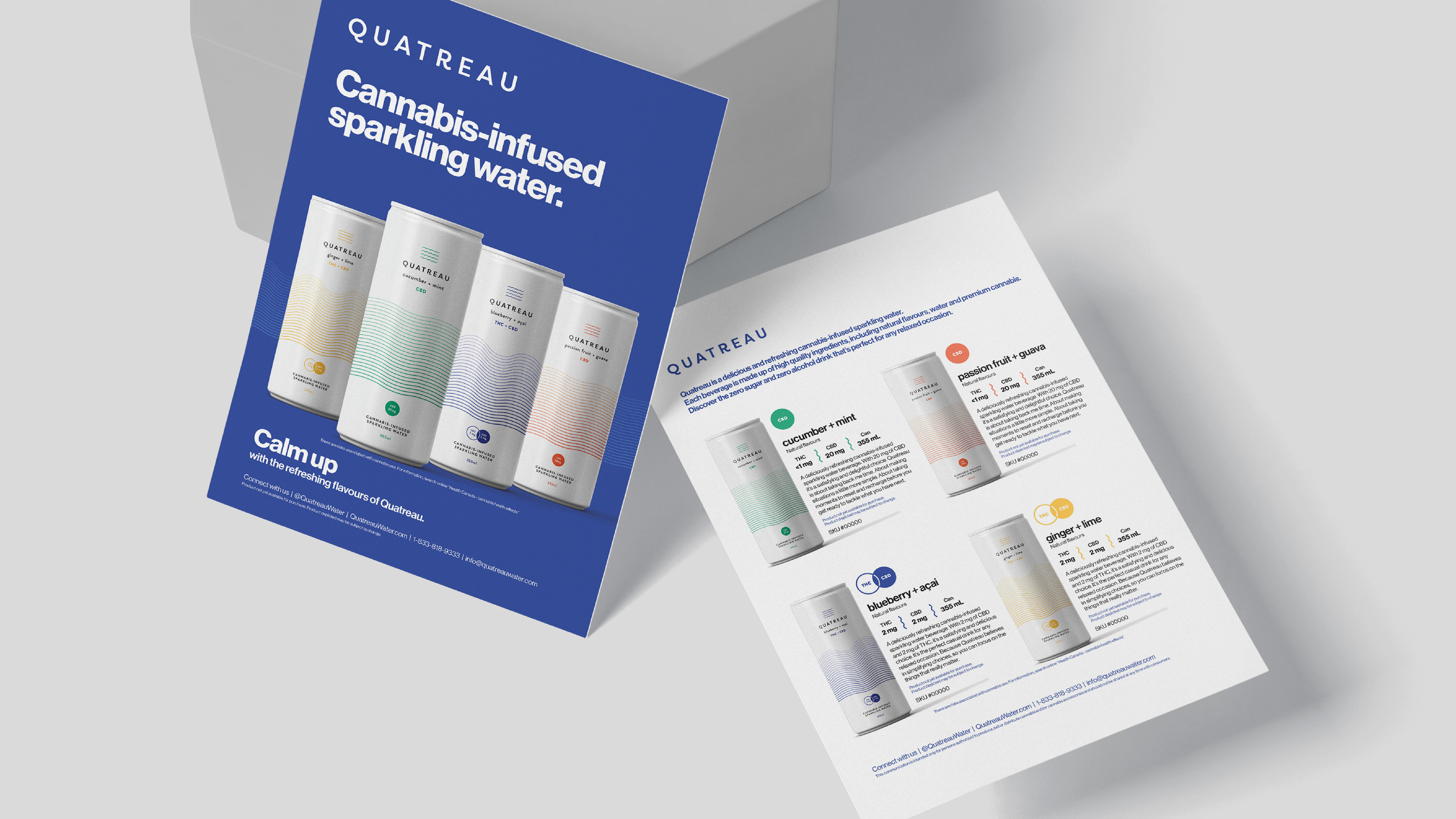 Creative Lead: T

aralyn

Carver
Art Director: Kyle Skinner
Associate Art Director: Mark VanMoorsel
Copywriter: Marcus Kaulback
Project Manager: Chloe Nosko
Brand Manager: John Myhal / Nick Skotidas
Video Production + Animation: Marks
Retail Collateral: Behaviour
Campaign Strategy: Cossette