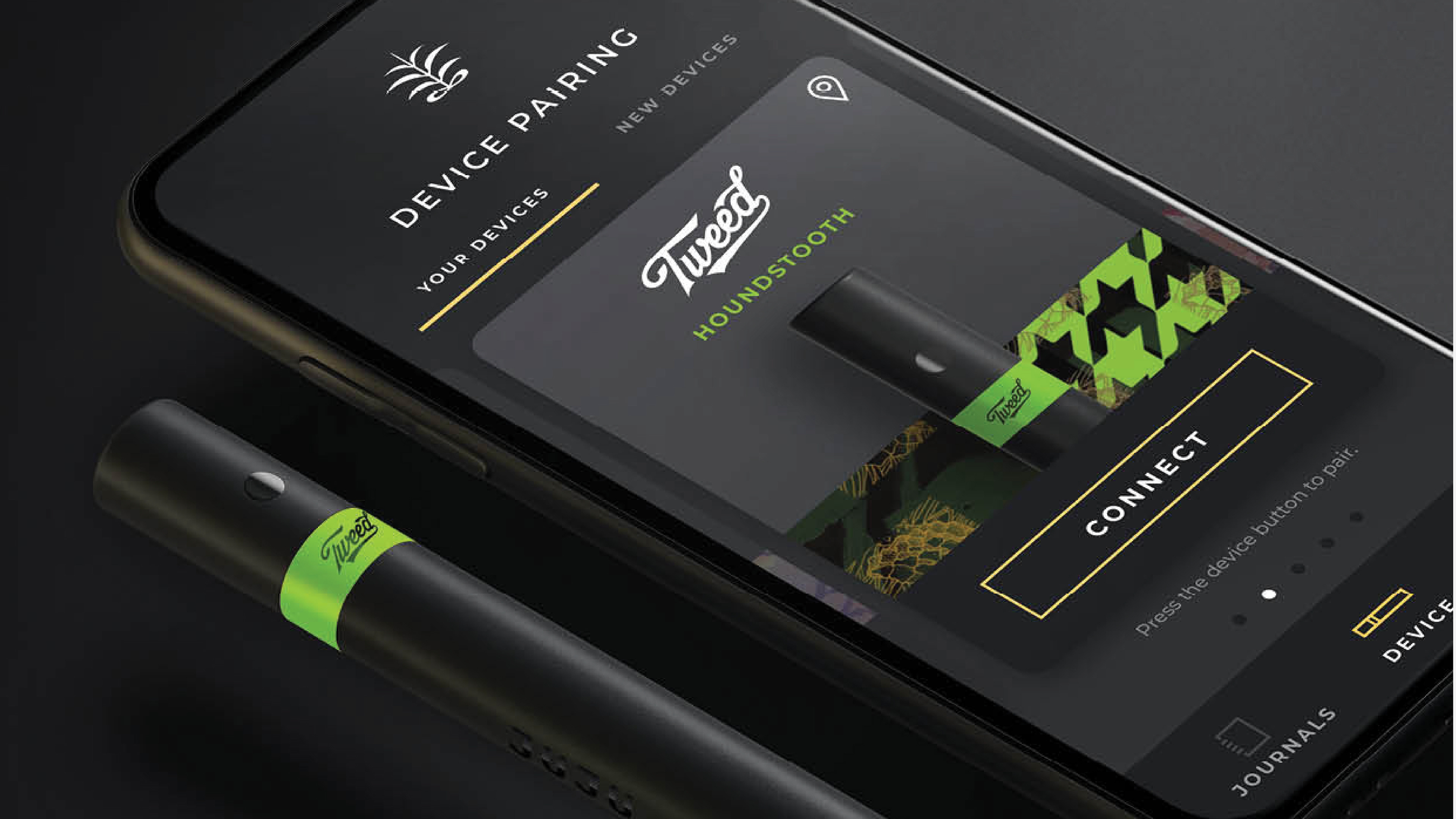 JUJU Cannabis Vape Technology
I was hired by Canopy Growth Corp. to build and lead their in-house creative team focused

on recreational cannabis brands. Our team built holistic brands and go-to-market c

ampaigns for innovative + emerging brands, including JUJU vape technologies. 
CONCEPT
We experience JUJU as a brand in an inhale + exhale. To INHALE is to experience the product. You grab your JUJU. It's solid, but soft to the touch. It feels good in your hands. The experience is clear and uncomplicated. In this moment, JUJU leverages black and gold, we focus on product photography, and we use our illustrated patterns and moon cycle. To EXHALE is to experience the lifestyle. A release of vapour, swirling and puffing. It moves, like clouds—it's mysterious, and beautiful. It's as though you're releasing your energy into the world. When JUJU communicates an experience, we use vibrant colour systems, diverse people, and moving vapour clouds. 
RESULT
Upon launch, and to today, JUJU Power cannabis vape battery is the number one selling product of its kind in Canada.
•  Creative & Art Direction
•  Brand Strategy & Positioning
•  Go-to-Market Campaign Strategy
•  Packaging Design & Production
•  Social Media Strategy & Content
•  Industrial Design Consultation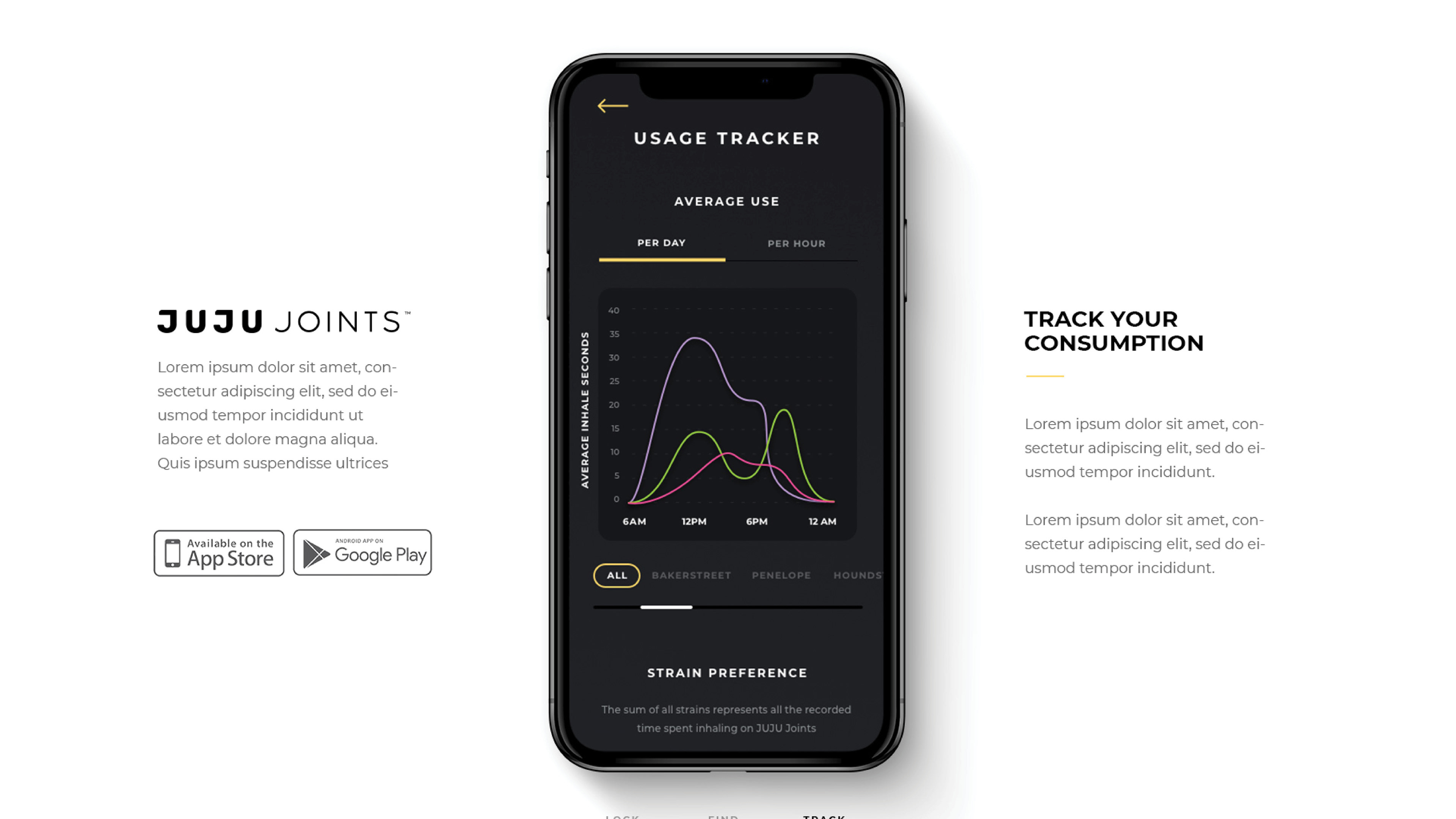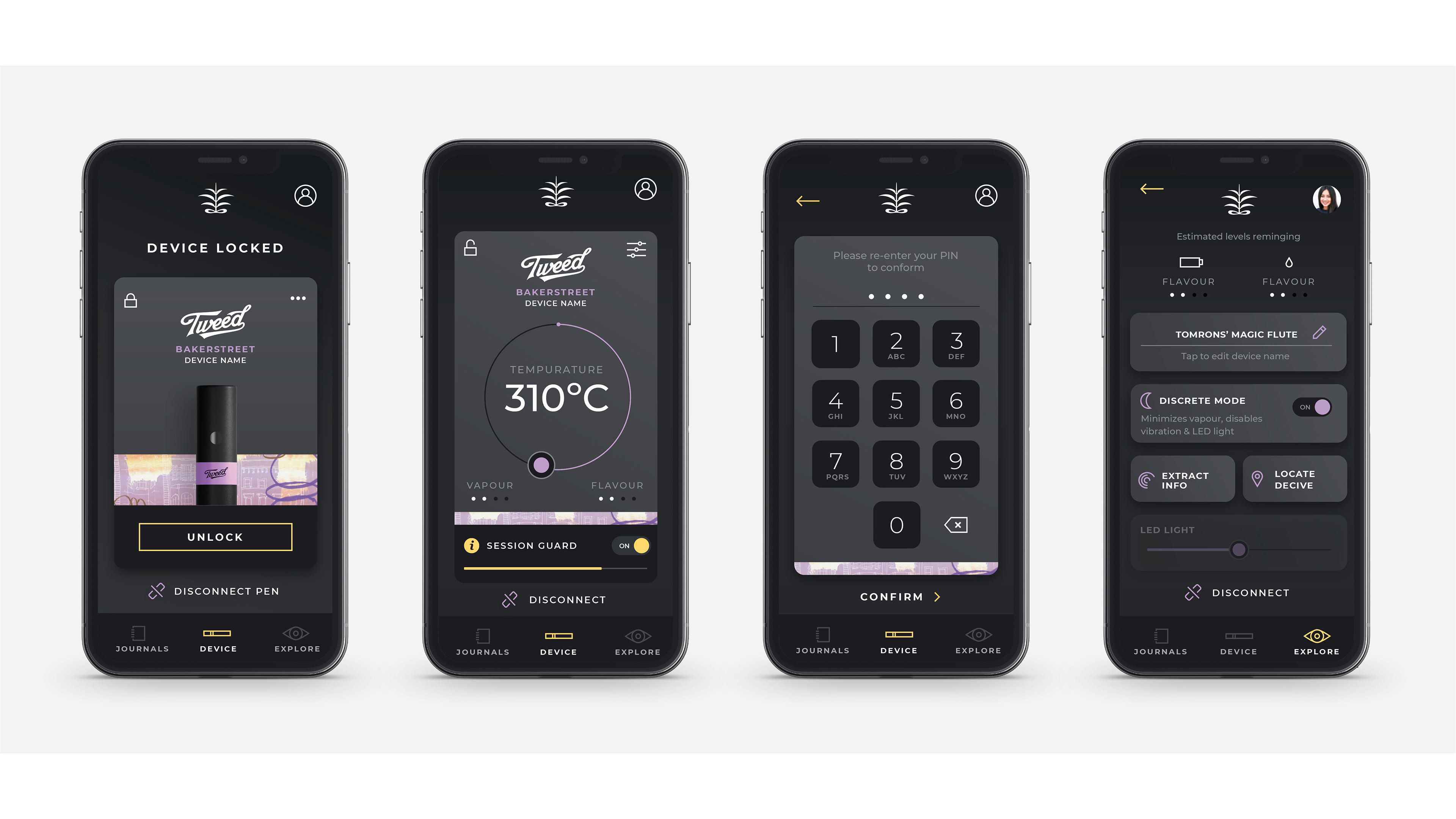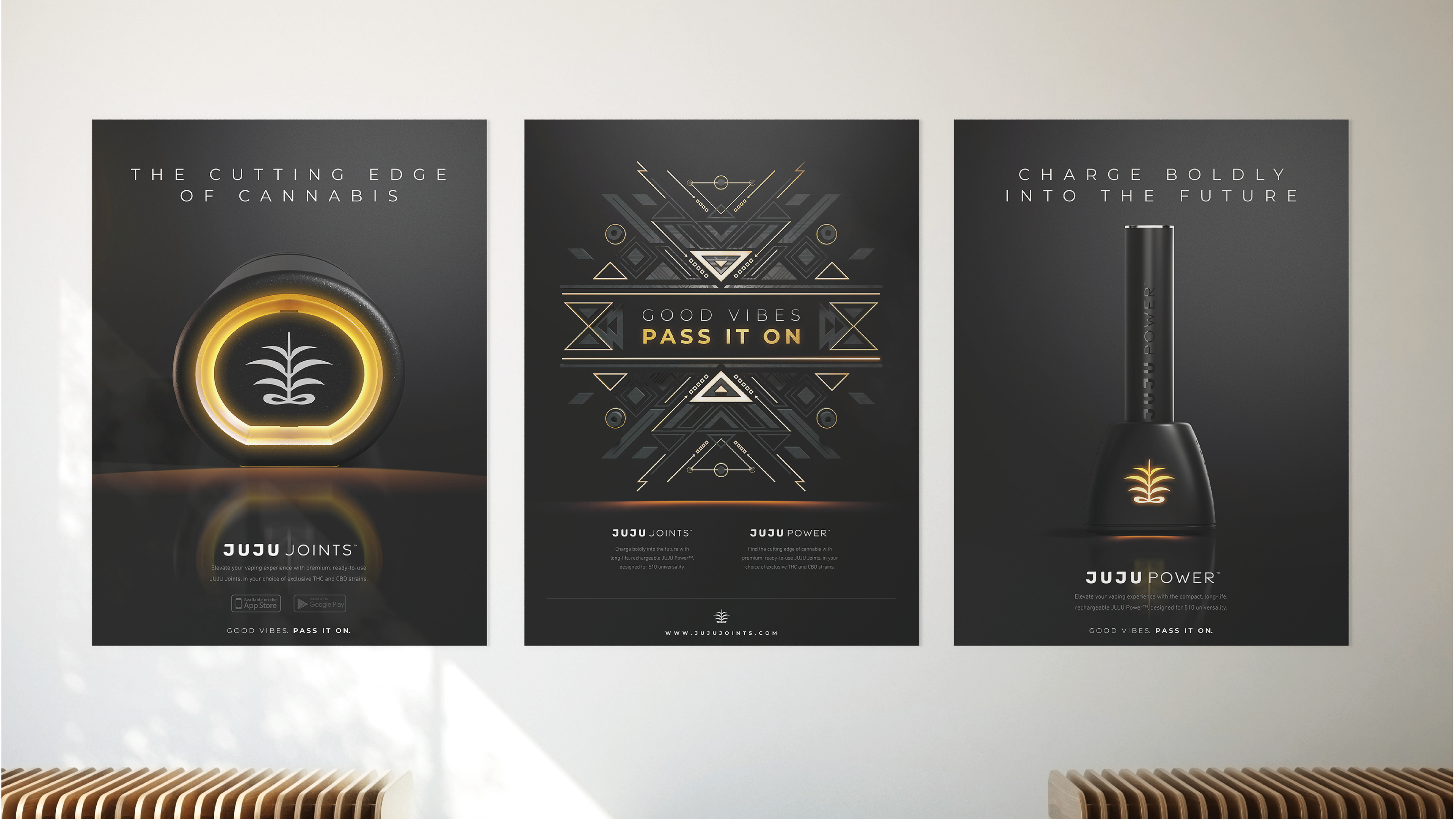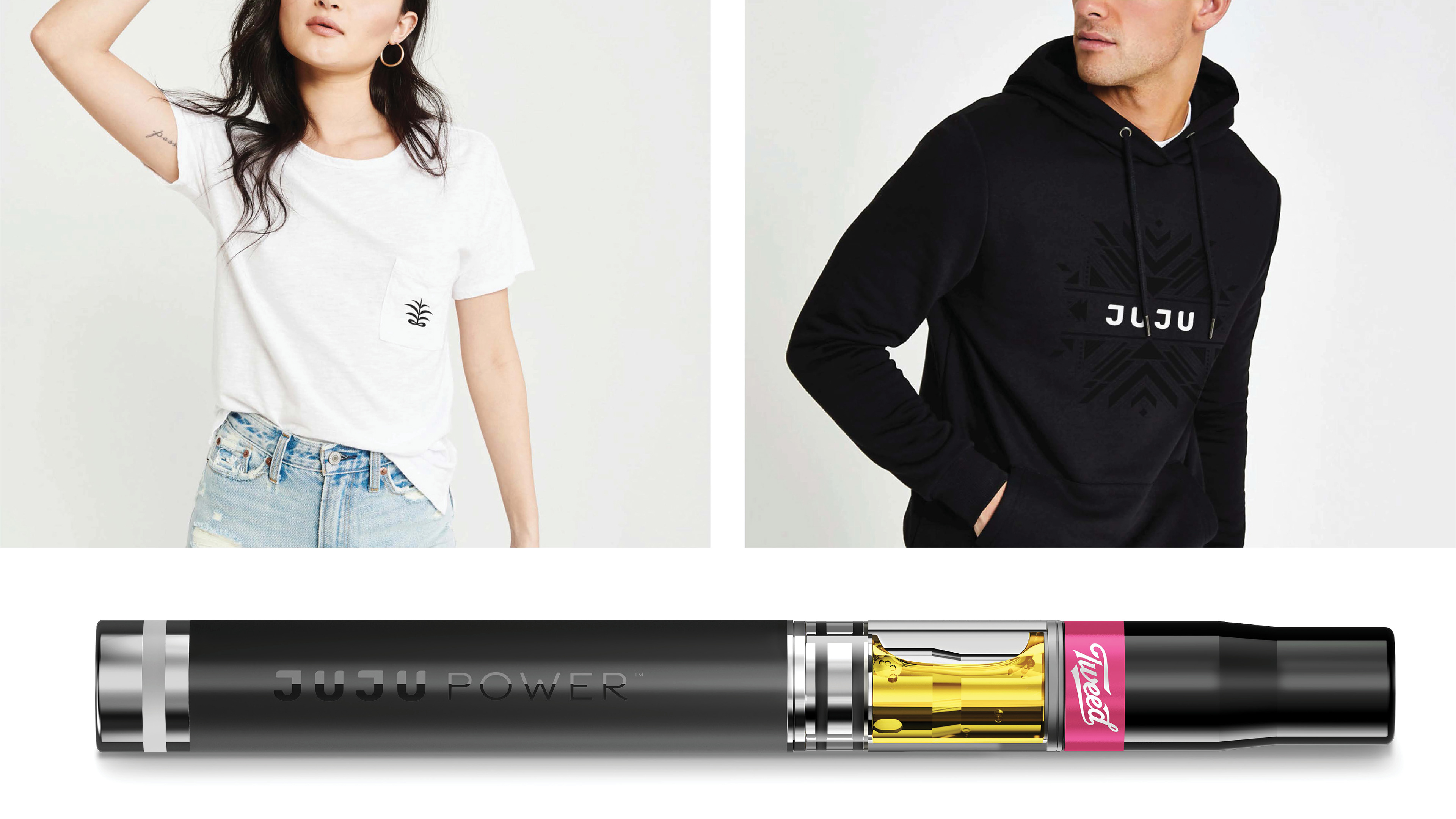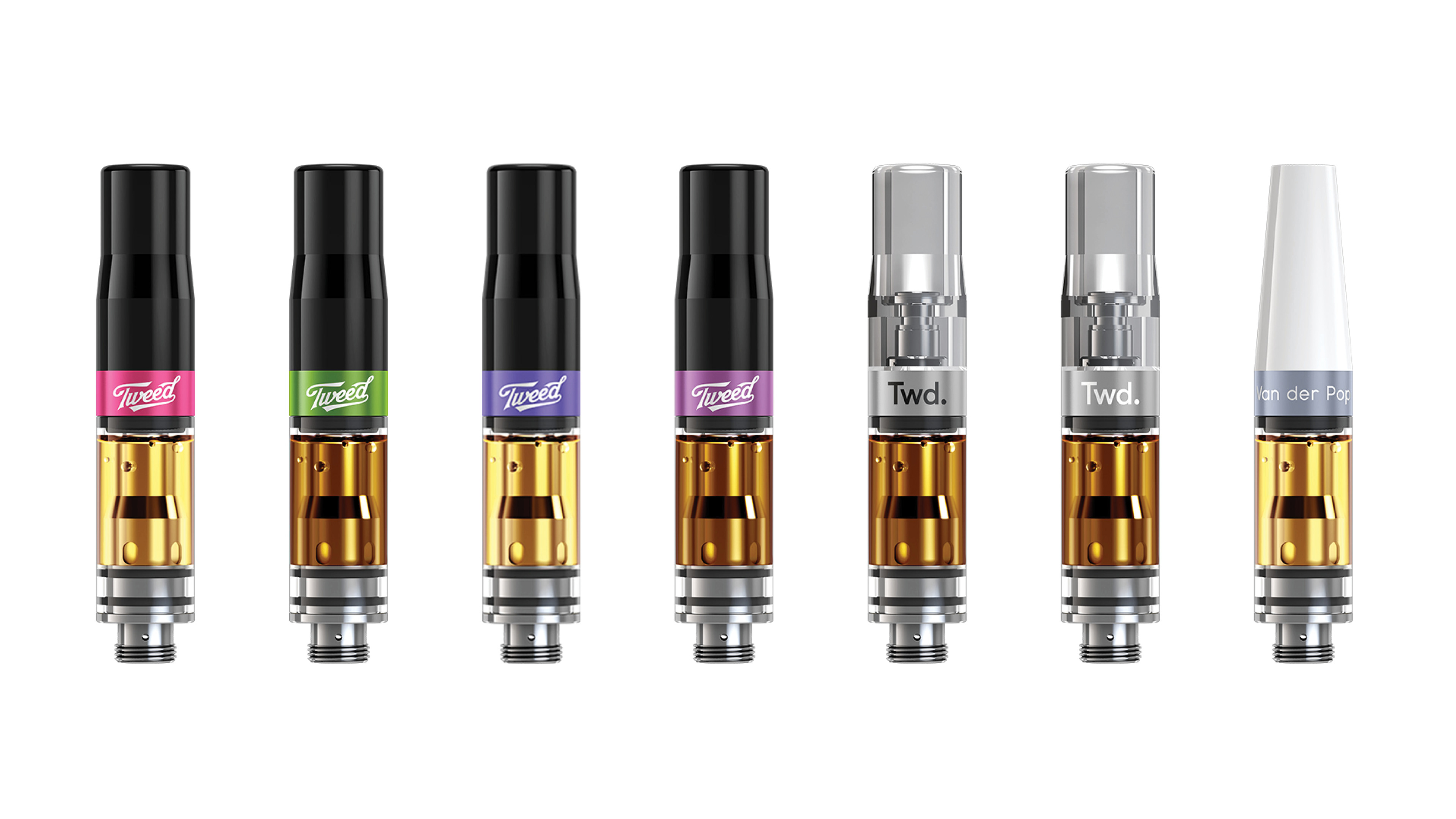 Creative Lead: Taralyn Carver
Art Director: Kyle Skinner
Copywriter: Marcus Kaulback
Project Manager: Chloe Nosko
Brand Manager: David Tran / Nick Skotidas
Video Production + Animation: Dan Wallace / Will Reid / Craig McCallion
3D Renders + Animation: Armstrong White
Campaign Strategy: Cossette