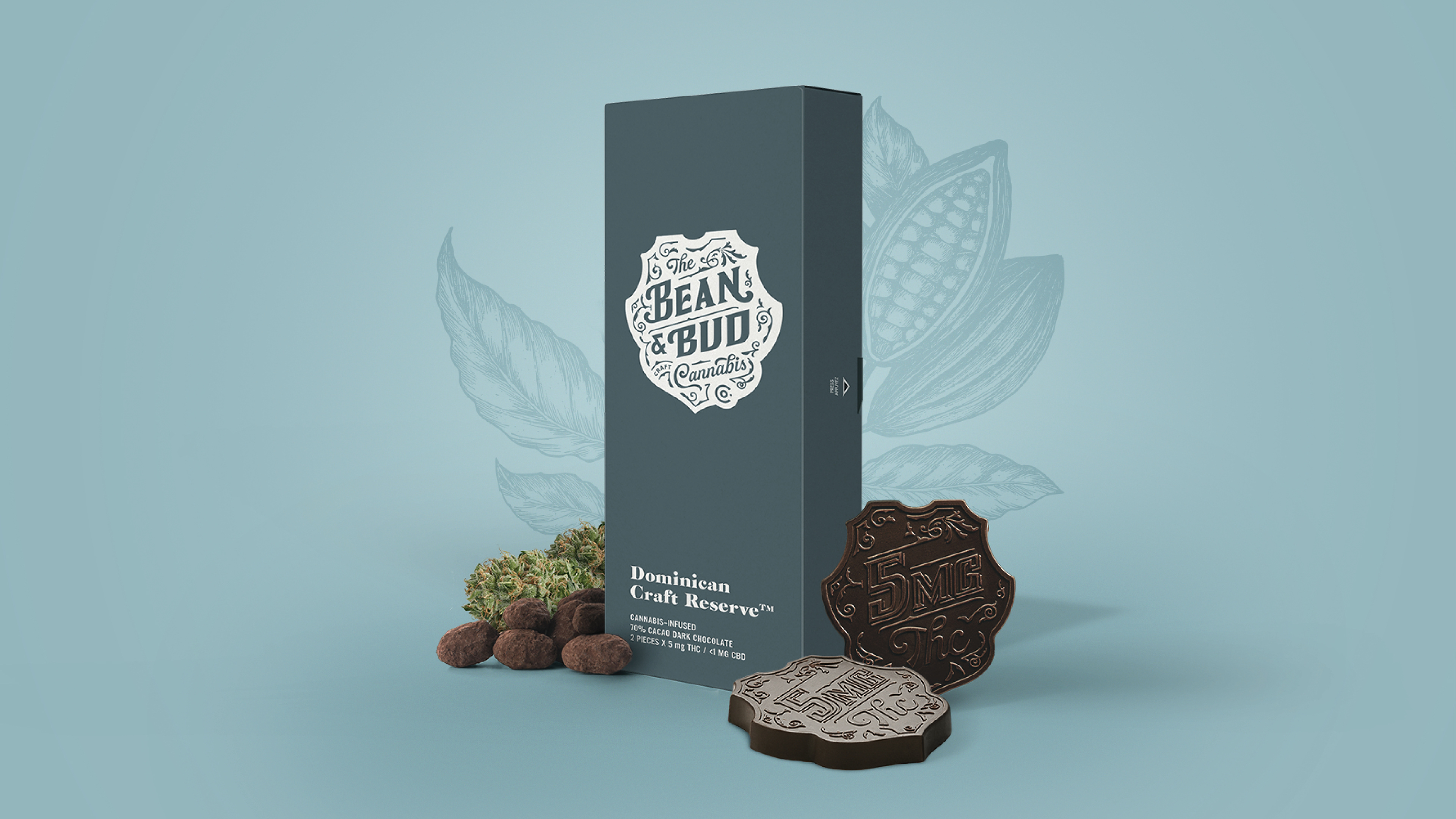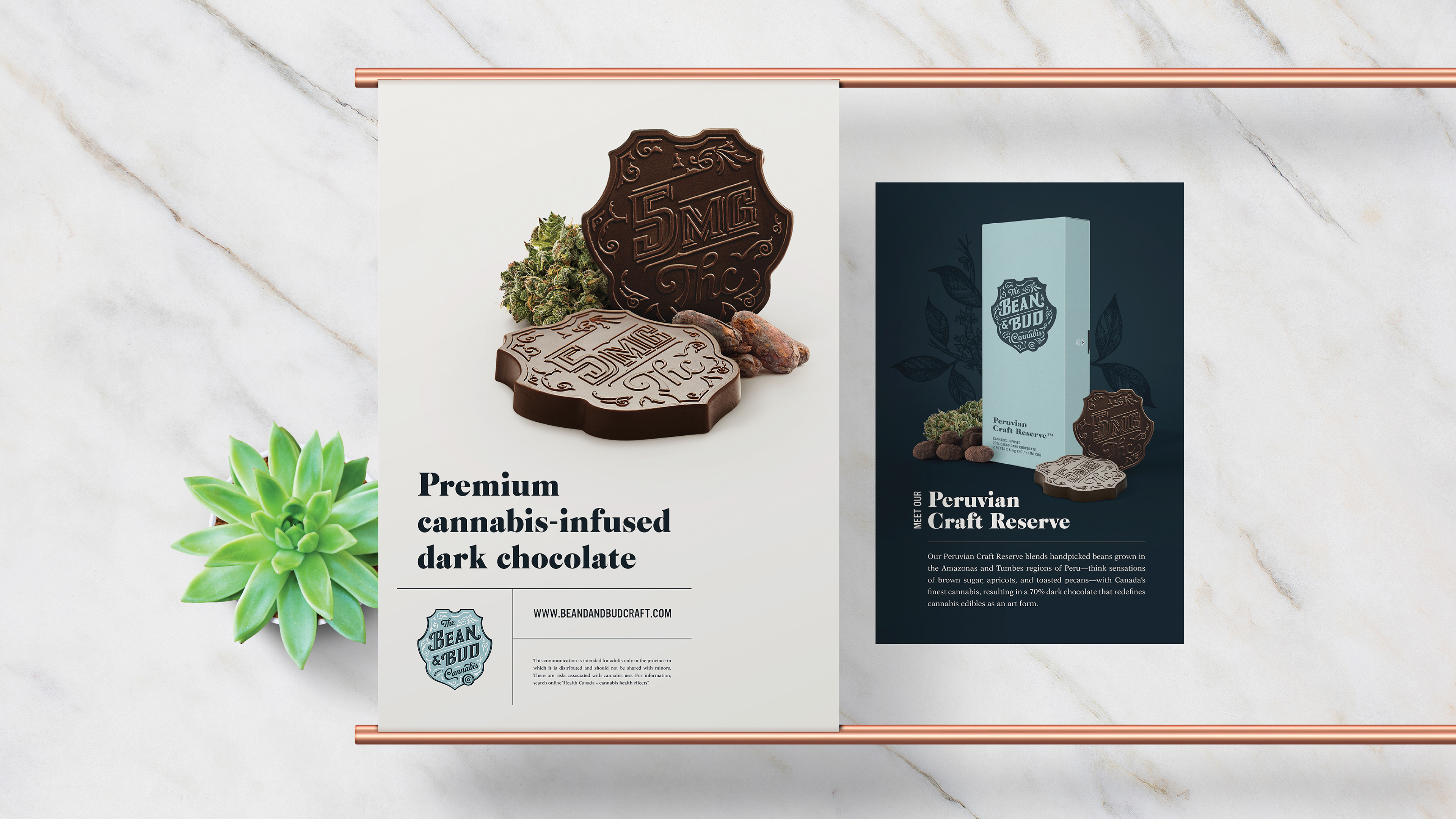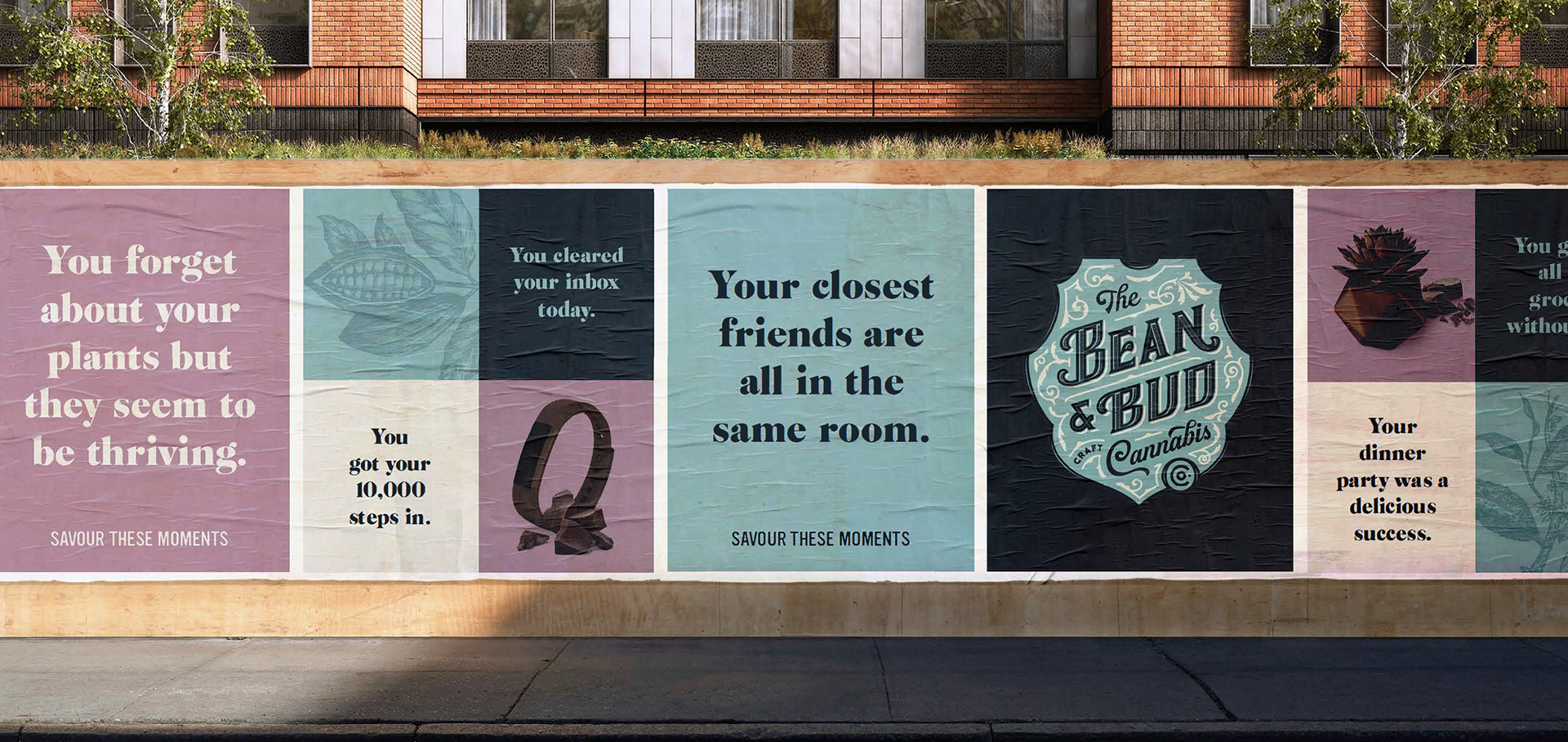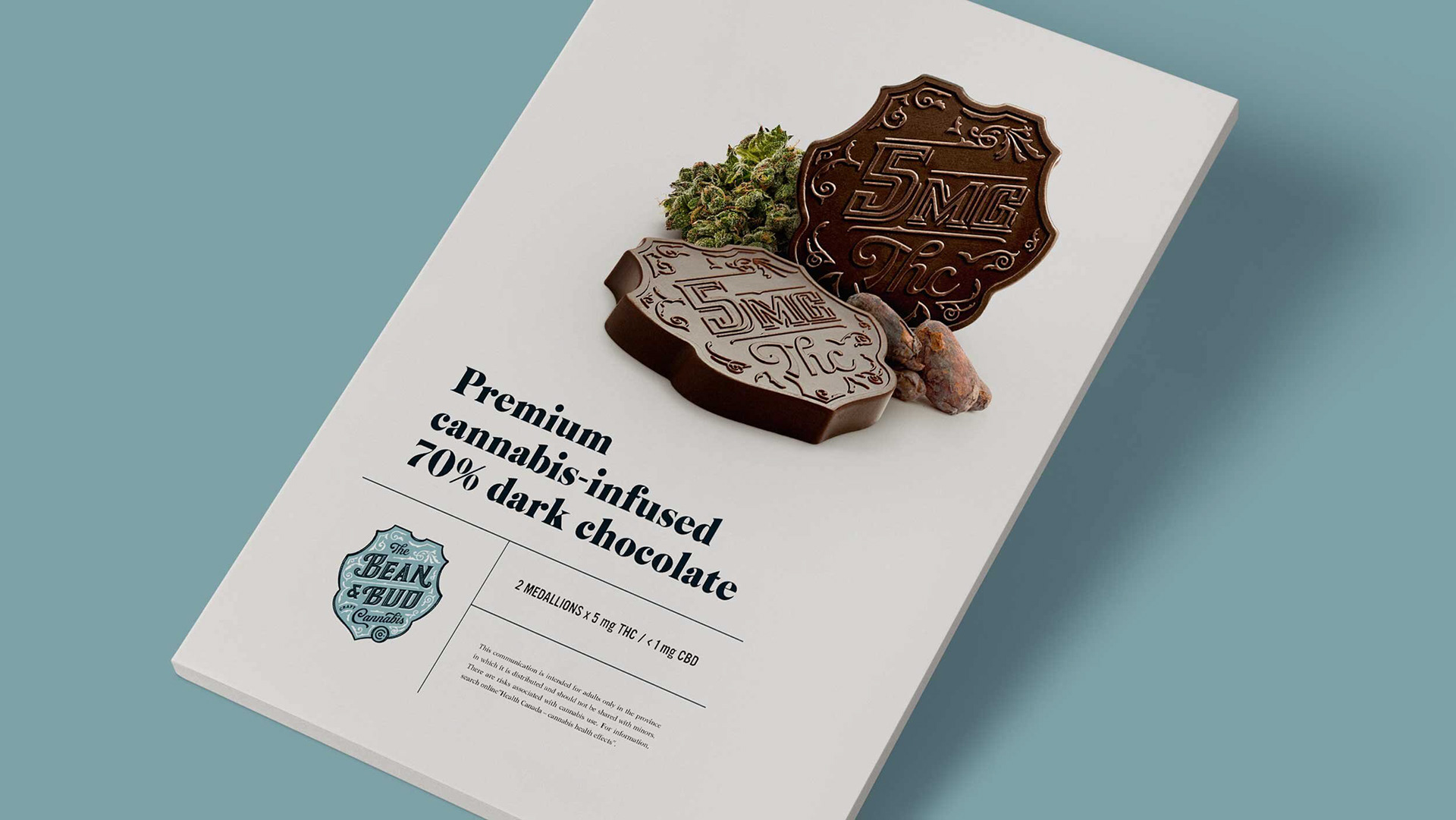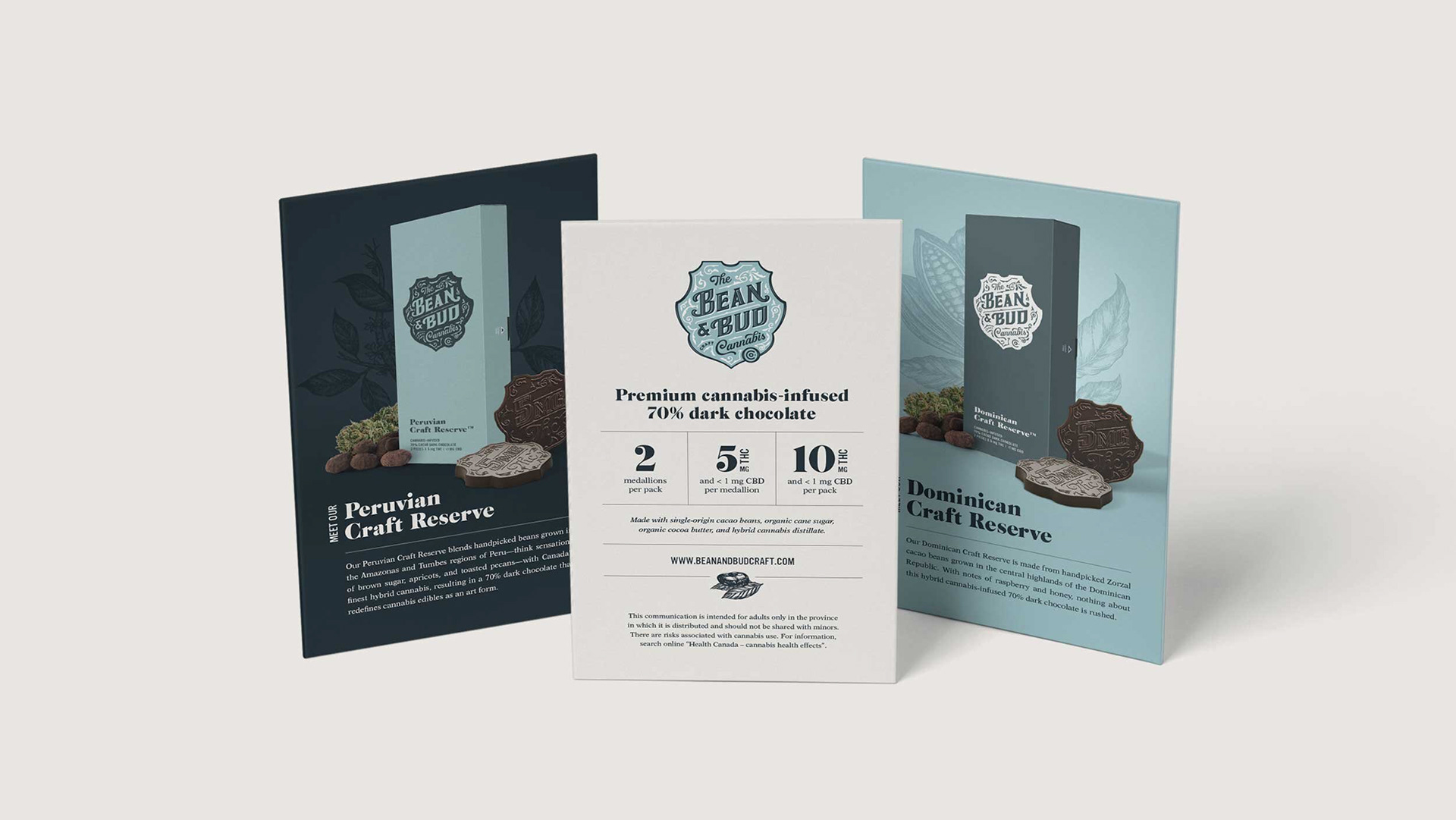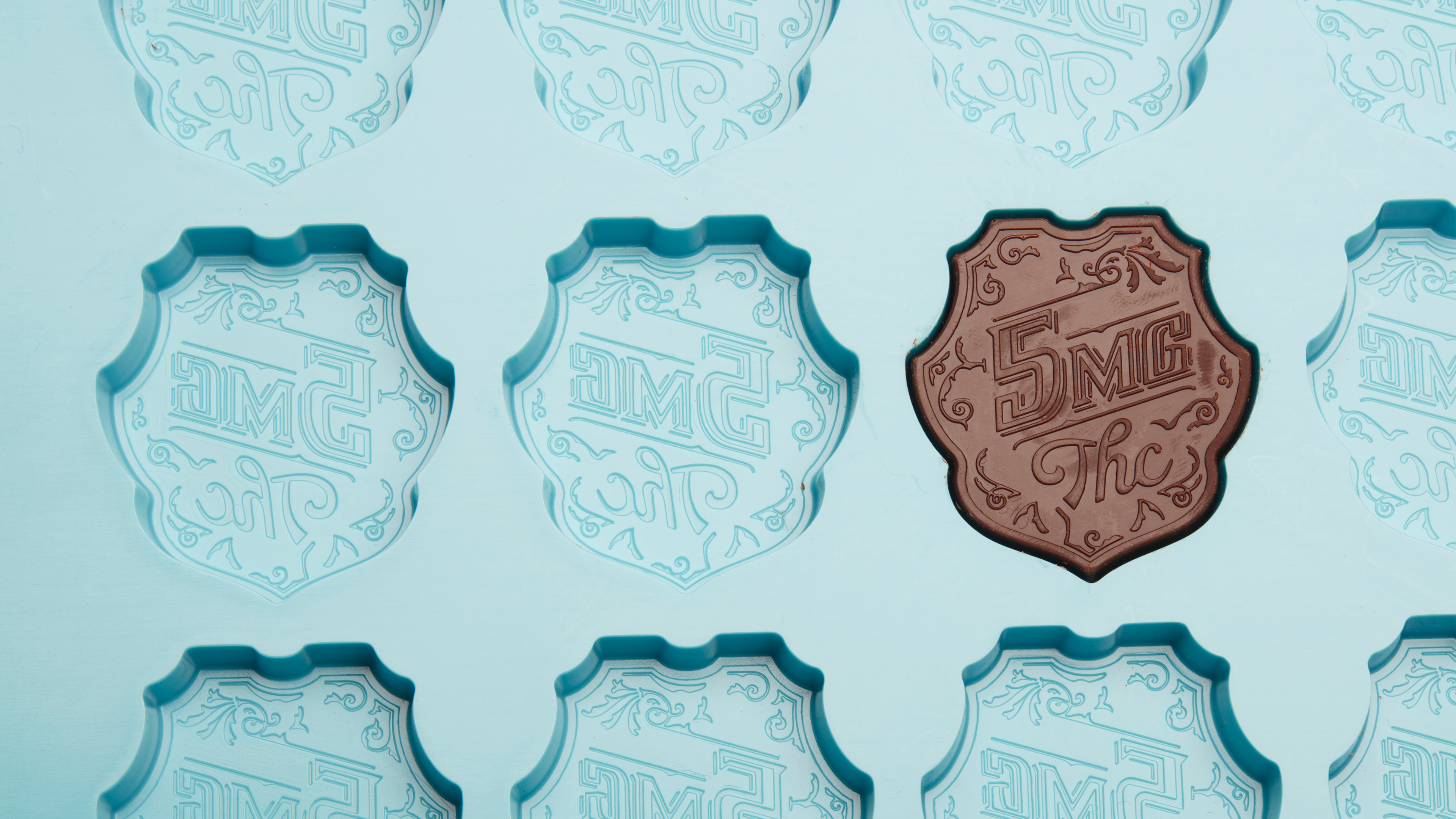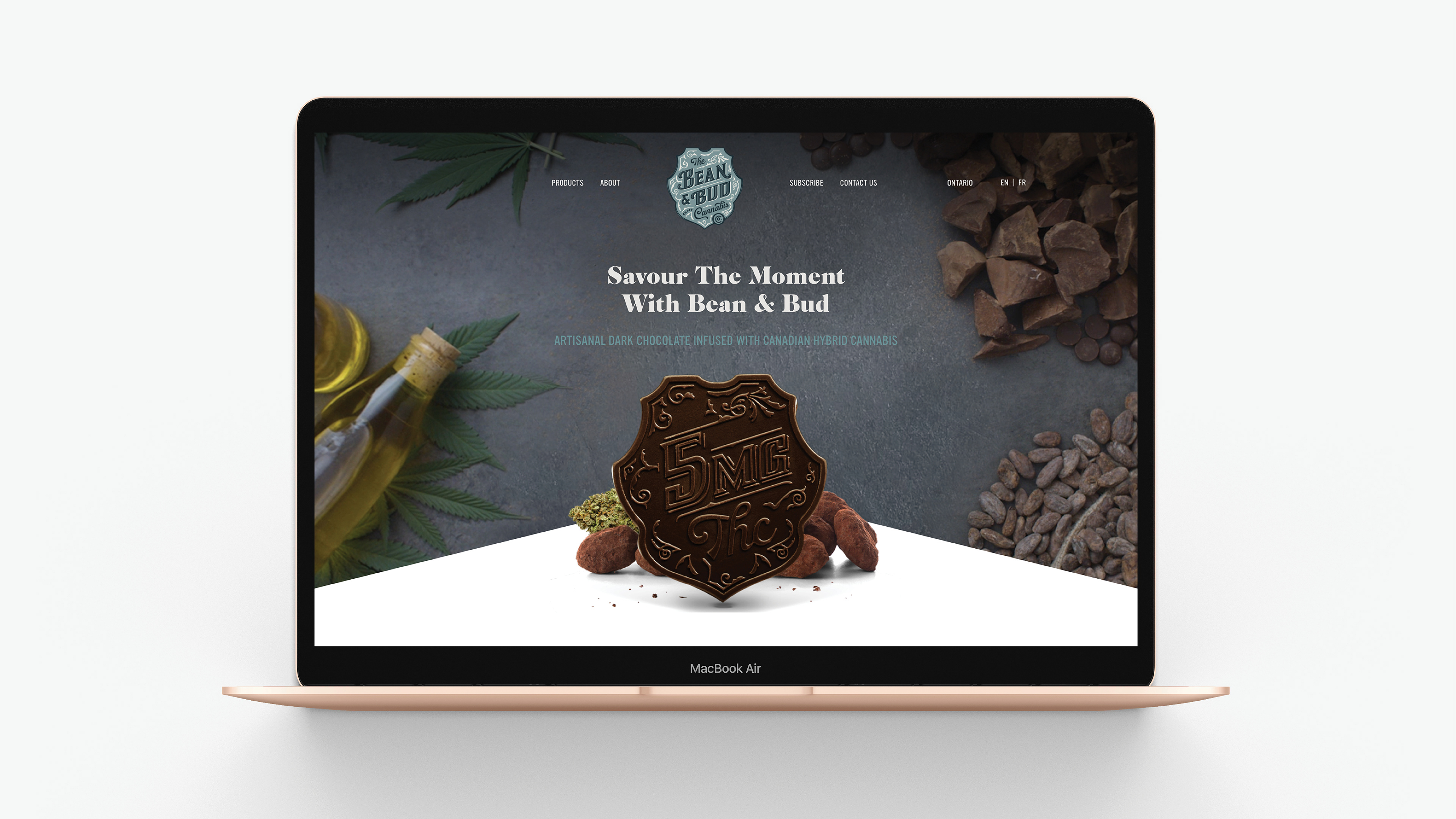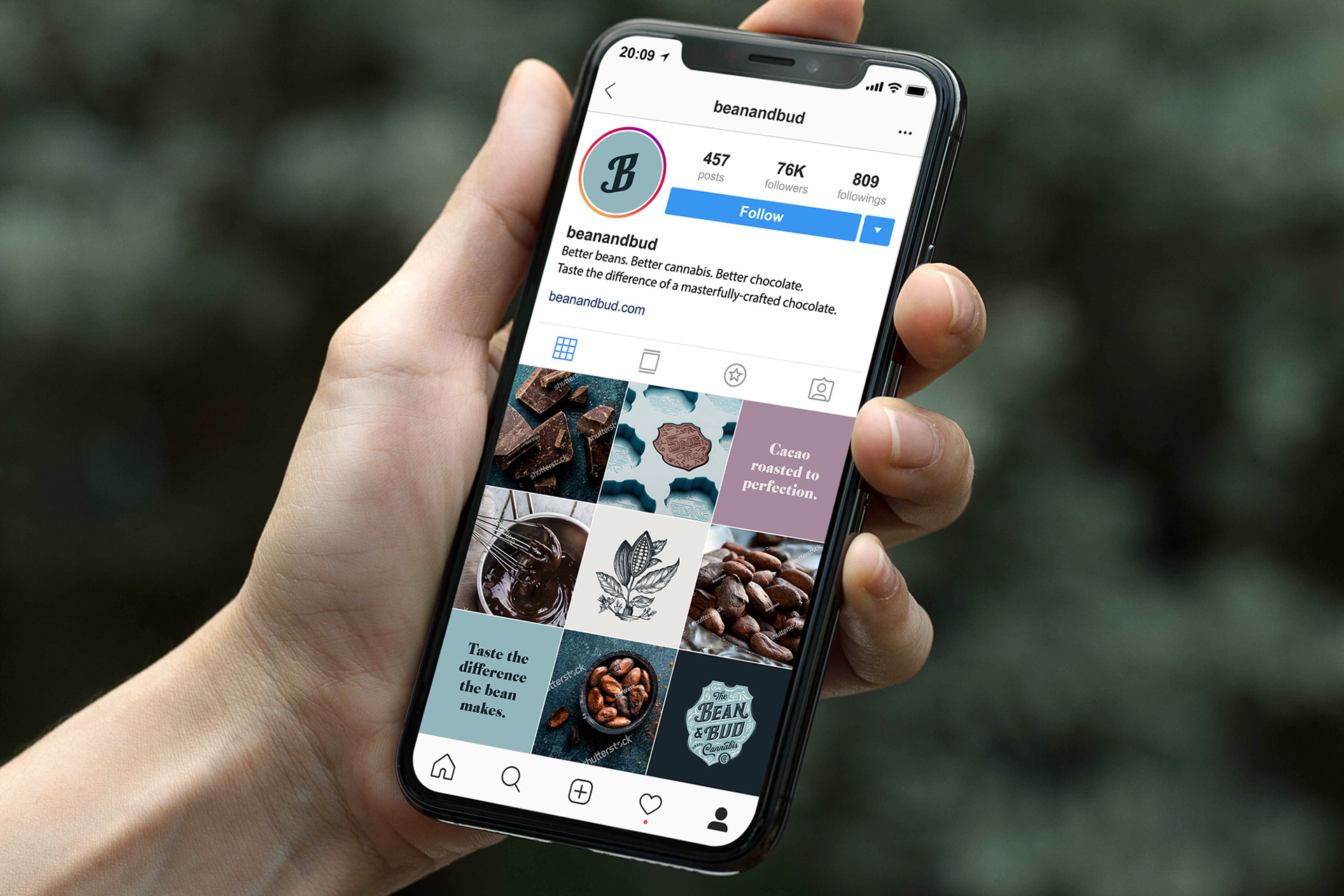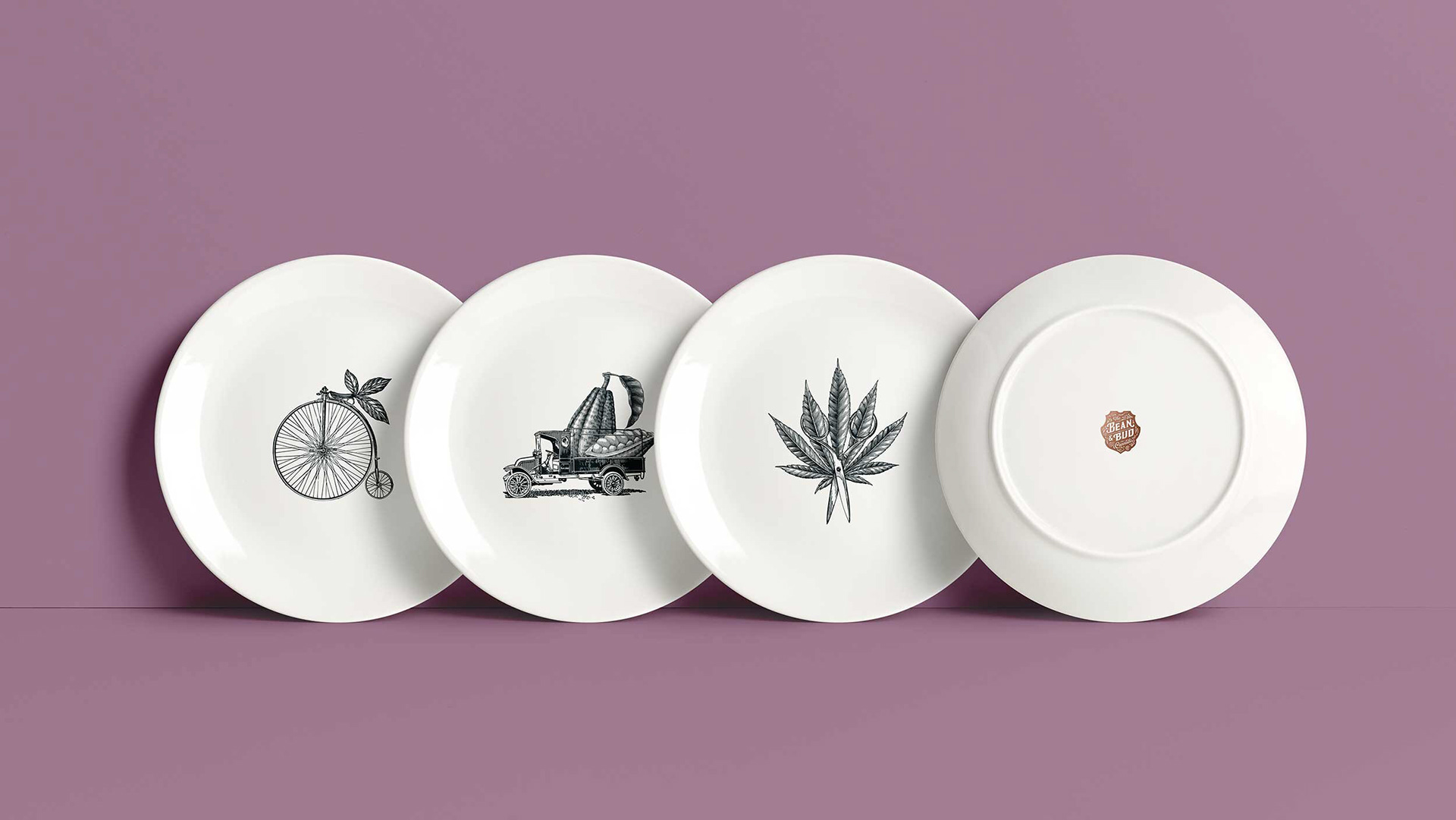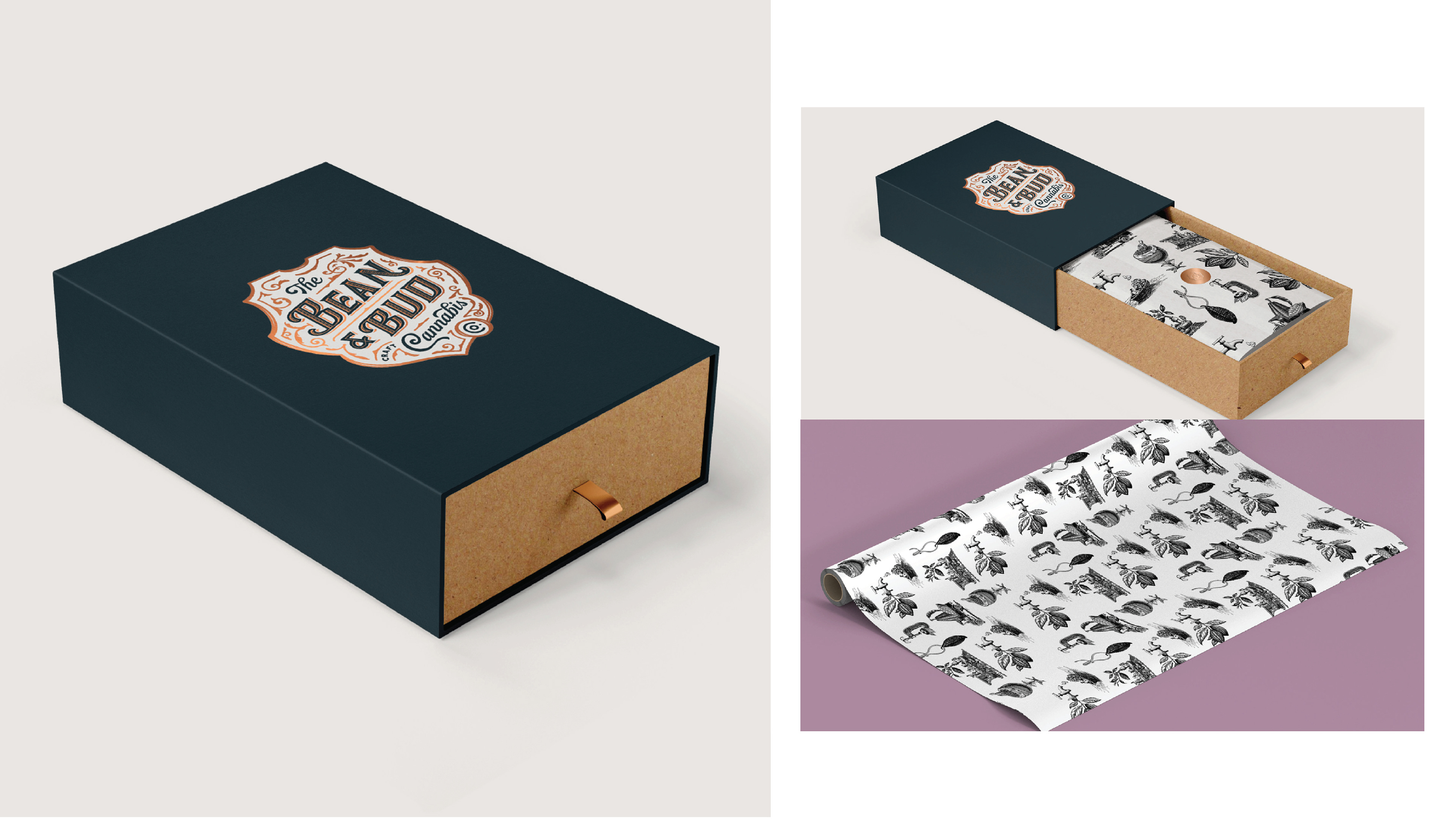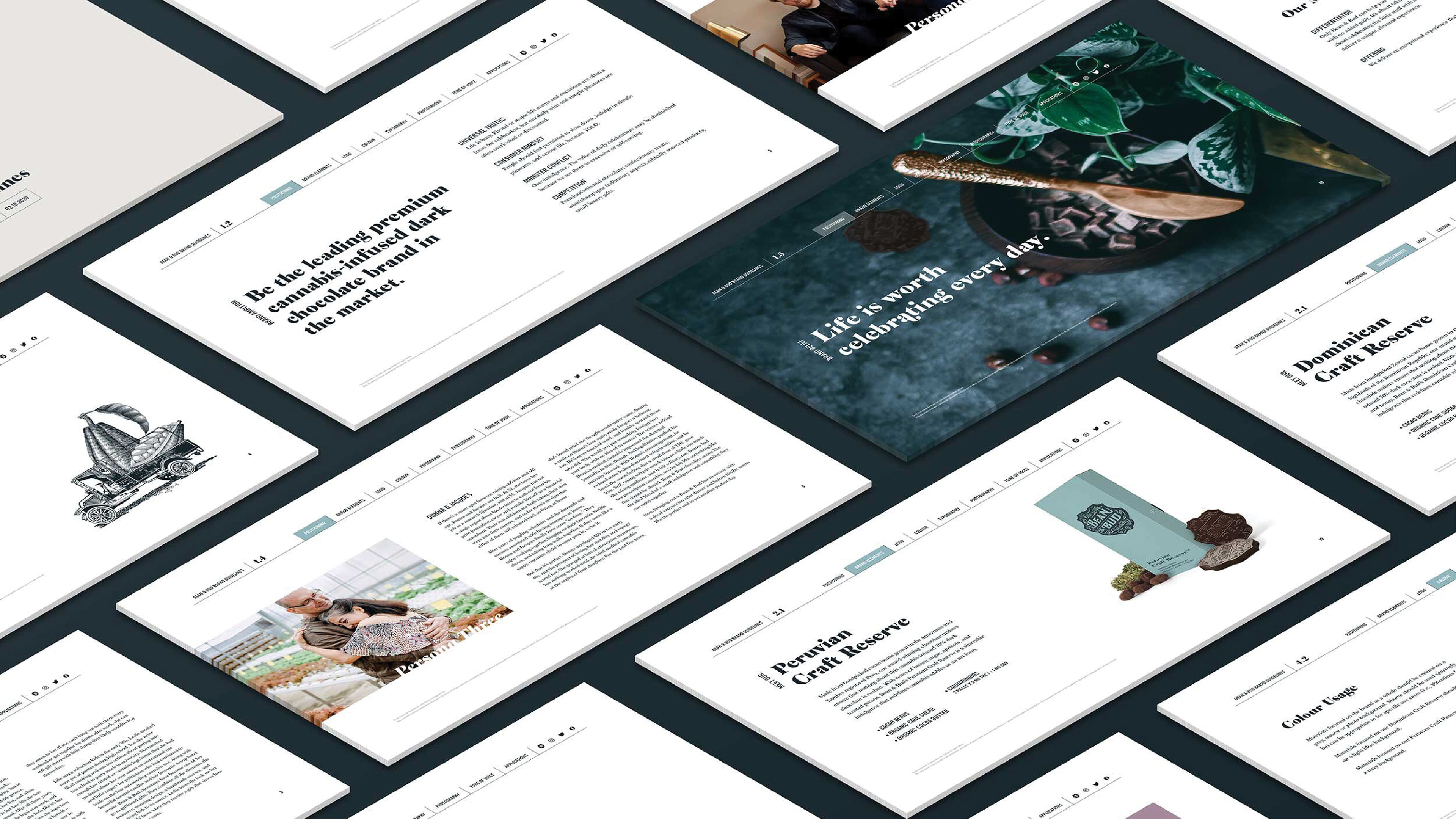 Bean + Bud Craft Cannabis Co.
I was hired by Canopy Growth Corporation to build and lead their in-house creative team focused on recreational cannabis brands. Our team built holistic brands and go-to-market campaigns for innovative and emerging products, including Bean & Bud—premium cannabis-infused dark chocolate. 
METHOD

As with all projects, understanding the product and the consumer were first on the list. To best understand the product, I did research on chocolate making! Fun! I interviewed the chocolate makers, and visited their facility in Almonte, Ontario. I was also able to visit the new facility in Smiths Falls, Ontario. I learned so much about what makes chocolate, and what differentiates an award winning chocolate from something you'd buy at 7/11. Next, profiling this demographic of fine-chocolate connoisseurs, and creating consumer profiles. When I joined the team on this project, we had actually received the legwork of this brand from GRDN Studio in Montreal—an intricate logo system, proposed fonts, patterns and colours. My team would need to finesse these elements, and see if they worked in application.  
PROCESS
After a review of the existing assets, it was decided that there was a general lack of consistency and that many pieces were no longer true the brand in its current state. Furthermore, we had to define rules on when/how to use certain colours, patterns and fonts. The brand had several elements, and with premium brands, often less is more—allowing the high-end product to speak for itself. This was a balance I strived to find in our design approach with this brand. These early changes to the brand required a presentation and explanation of why they weren't working to the client, in order for them to understand why they needed to change, and how we were able to improve on them.  
SOLUTION

Using an apothecary-style grid, negative space, and simple product imagery and treatment, my team was able to apply consistency to new concepts for our retail assets, as well as an updated brand guide in a way that allowed us to display a large amount of information while maintaining a premium feel.
CAMPAIGN
Life is a series of ups and downs. If we don't stop to celebrate the little victories, we risk letting them blend together. People want an excuse to recognize special moments, so let's give it to them. Your closest friends are all in the same room? Your dinner party was a delicious success? You cleared your inbox? Savour these Moments. The key visuals in the campaign are professionally crafted chocolate sculptures, representing each unique occasion—bold and memorable—and evoking craftsmanship and art.
RESULT

With the right creative team in place, we created a brand that feels highly premium, while remaining compliant with tight Canadian legal perimeters. This brand has yet to hit the market and sadly, due to shifts in Canopy's portfolio of products, may never.
Creative Lead: Taralyn Carver
Art Director: Kyle Skinner
Designer: Liz Nichols / Katie Wiseman
Copywriter: Marcus Kaulback
Project Manager: Chloe Nosko
Brand Manager: Nadine De Albuquerque
Video Production: I/O Studio, Dan Wallace, Ian Driscoll
Photography: Remi Theriault
Core Brand Identity: GRDN
SCOPE
Brand Strategy & Positioning
Go-to-Market Campaign Strategy
Packaging Design & Production
Trade Marketing Materials
Social Media Strategy & Content
Photography + Video Production
​​​​​​​
Creative Lead: Taralyn Carver
Art Director: Kyle Skinner
Designer: Liz Nichols / Katie Wiseman
Copywriter: Marcus Kaulback
Project Manager: Chloe Nosko
Brand Manager: Nadine De Albuquerque
Video Production: I/O Studio, Dan Wallace, Ian Driscoll
Photography: Remi Theriault
Core Brand Identity: GRDN